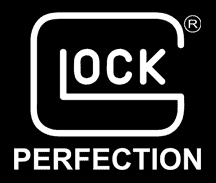 NEW YORK, NY. – -(Ammoland.com)- GLOCK, Inc., breaking all previous company records, has been overwhelmingly recognized in the most competitive season in Telly Awards history.
Continuing a long time partnership with Rogin Entertainment and a first time win with new creative partners at Crater Dust, GLOCK has been recognized this year for multiple Silver Awards, the Telly's highest honor, as well as many Bronze Awards.
The judging panel is made up of 650 industry professionals who are previous Silver Telly Award recipients.
Amongst the many awards received, the G41 Tactical video took Bronze awards in alliance with Crater Dust and the GLOCK Innovation video earned multiple Silvers.
Wrong Taxi, in accordance with Rogin Entertainment, also took home multiple Silvers, including a People's Telly Award, which is voted on by the public.
"This has been a phenomenal season for GLOCK on the video production and communications front." Stated Josh Dorsey, VP at GLOCK, Inc.,

"We're pleased to know that GLOCK's messaging is reaching our audiences and beyond, as well as honored by the industry professionals recognizing not only our output, but also those of our valued partners."
Adding to the growing buzz, GLOCK, in partnership with Rogin Entertainment, received five Communicator Awards of Distinction in the Online Video category for Wrong Guy as well as the G42 videos.
About GLOCK, Inc.
The GLOCK GROUP is a leading global manufacturer of pistols and accessories. GLOCK's superior engineering has produced a pistol with only 34 parts and a rugged polymer-frame, providing industry-leading reliability shot after shot. GLOCK is renowned for its pistols which are safe, featuring three safeties; simple, offering a low number of components to provide reliability; and fast, with no encumbering parts to slow the speed to fire. This combination makes GLOCK pistols the first choice among consumers and law enforcement, with approximately 65 percent of agencies within the United States choosing to carry GLOCK. Austrian-engineered, the group has manufacturing facilities in the United States and Austria. Based in Smyrna, Ga., GLOCK, Inc. is an advocate for our nation's law enforcement and military personnel, as well as all citizens' Second Amendment right to bear arms. For more information, please visit http://us.GLOCK.com/.