Applied Ballistics Announces New Book Series from Bryan Litz Entitled, "Modern Advancements in Long Range Shooting".
Popular Long-Range Ballistics Author to Release First Book in the Series in July 2014.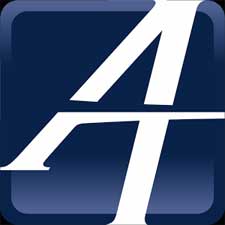 Cedar Springs, MI –-(Ammoland.com)- Applied Ballistics, LLC is excited to announce the release of a new series of books from popular author, Bryan Litz, entitled "Modern Advancements for Long Range Shooting" ( http://tiny.cc/sfy9hx )  which documents the ongoing research and development that is taking place inside the Applied Ballistics laboratory.
Volume I of the series is scheduled for release in late July 2014.
In the first Volume of the series, readers will be privy to extensive test results which fully explore the effects of twist rate on muzzle velocity, BC (supersonic and transonic), precision, even spin rate decay for various rifling profiles as they are tested experimentally.
Other sections of the book detail the evolution of modern rifle, bullet, and optic design.   Additionally, results from in-depth chronograph testing are presented, showing the strengths and weaknesses of available commercial chronographs.
Nick Vitalbo, contributing author and President of nVisti Tactical Innovation, Applied Ballistics' partner company specializing in small arms fire control systems, optical wind measurement and product development, explains state-of-the-art instrumentation such as laser rangefinders and wind measurement devices in detail.
"This new series is heavily based in experimental ballistics, and takes a sort of 'myth busters' approach to many of the questions and problems faced by modern long range shooters," stated Litz.  "In today's world of marketing hype and movie magic, Applied Ballistics continues to explore long range shooting using the scientific method, and publishes the results in a non-biased way that's easily understood by everyone."
Scheduled for release at the end of July 2014, "Modern Advancements in Long Range Shooting – Vol. 1" will be available for $39.95.  Future volumes are planned to cover the ongoing testing and evaluation activities of Applied Ballistics.  The new book will be offered for pre-order from June 24 thru July 25.  Readers can pre-order the book at a 10% discount ($35.95).
About Applied Ballistics, LLC
Applied Ballistics' mission is to be the complete and unbiased source of external ballistics information for long-range shooters.  We're highly active in R&D, constantly testing new claims, products and ideas for potential merit and dispensing with the marketing hype, which can make it so difficult for shooters to master the challenging discipline of long range shooting.  We believe in the scientific method and promote mastery through understanding of the fundamentals. Our work is passed on to the shooting community in the form of instructional materials, which are easy to understand, and products such as ballistic software which runs on many platforms.  If you're a long range shooter who's eager to learn about the science of your craft, we're here for you.