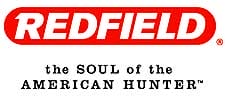 Beaverton, OR -(Ammoland.com)- Redfield wants to help rifle shooters hit their mark by offering a combined $55 in rebates on Revolution riflescopes, and Renegade or Rebel binoculars.
Shooters can receive $30 off on all Revolution riflescopes purchased between November 15 and December 31, 2014. In addition, Redfield is offering $25 off a separate purchase of Renegade or Rebel binoculars during the same period.
Available in 2-7x33mm, 3-9x40mm, 3-9x50mm or 4-12x40mm, the Revolution works well in any terrain. It features the Illuminator Lens System for unparalleled image quality, a greater usable field of view and superior light transmission. The Revolution also includes the Accu-Range reticle, Accu-Trac adjustments and Redfield's exclusive Rapid Target Acquisition (RTA) eyepiece.
The Renegade is available in 8x36mm, 10x36mm, 7x50mm or 10x50mm models. It offers unequaled brightness, resolution and edge clarity, while its armored aluminum body guarantees renowned Redfield durability. The Rebel is a slim, all-purpose optic for the American hunter. Available in 8x32mm, 8x42mm, 10x42mm or 10x50mm models, the versatile Rebel has a short minimum focus distance and impressive field of view.
The Revolution, Renegade and Rebel are each covered by the Redfield No Excuses full lifetime warranty. Submit or download rebate forms at redfield.com/rewards.
Visit Redfield on Facebook at www.facebook.com/RedfieldHunting.
About The Redfield Gun Sight Company
The Redfield Gun Sight Company was founded in 1909 by John Hill Redfield. Over the years, Redfield became one of the leading sports optics brands, known for the performance, ruggedness and reliability of its products. The new Redfield line upholds that tradition and is sold worldwide to hunters, shooters, wildlife observers and other outdoor enthusiasts. The Redfield line includes Revolution, Revenge and Battlezone riflescopes; CounterStrike Tactical Red Dot sight; Rebel roof prism, Renegade Porro prism and Battlefield tactical binoculars; Rampage spotting scope kits; and Raider rangefinders.