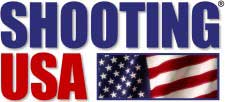 USA – -(Ammoland.com)- Shooting USA – The IDPA Nationals 2014
It's the best competing in the sport that could save your life. The top pistol shooters take on threats in real-life scenarios at the IDPA Nationals in Tulsa.
Then, we're testing Hornady's new standard in hunting ammo, Superformance. Plus, the first S&W Military & Police, the Victory Model, is one of History's Guns.
Shooting USA's Impossible Shots – Jerry's Blind Reloads
Smith & Wesson Pro, Jerry Miculek, shows why he's the fastest revolver re-loader in history.
Then Jerry tries the Impossible, shooting and reloading without looking, blindfolded. Plus Exhibition Archer Randy Oitker proves he can shoot from any position, including on his back.
AIR TIMES BY TIME ZONE
The Shooting USA Hour Wednesdays:
• Eastern Time: 3:30PM, 9:00PM, 12:00 Midnight
• Central Time: 2:30 PM, 8:00 PM, 11:00 PM
• Mountain Time: 1:30 PM, 7:00 PM, 10:00 PM
• Pacific Time: 12:30PM, 6:00 PM, 9:00 PM
Shooting USA is listed as a one-hour show in your cable menu.
Shooting USA's Impossible Shots
• Eastern Time: 11:00 AM, 7:00 PM, 2:00AM Thurs
• Central Time: 10:00 AM, 6:00 PM, 1:00AM Thurs
• Mountain Time: 9:00 AM, 5:00 PM, 12:00AM
• Pacific Time: 8:00 AM, 4:00 PM, 11:00PM
Follow the Action
Be sure to "Like" the Shooting USA Show Page on Facebook to be in touch with what we're doing on TV and behind the scenes: https://www.facebook.com/JimScoutten.ShootingUSA
And, on Instagram too!
Be sure to check out the Shooting USA Instagram at http://instagram.com/shootingusa, for even more action!
Jim
Defending the 2nd by Example in the 21st Year
www.ShootingUSA.com