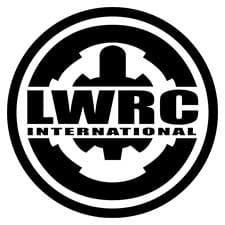 Cambridge, MD -(Ammoland.com)- LWRC International is proud to announce world -renowned firearms tactics and training expert Jeff Gonzales has been named Professional Technical Advisor for the company.
Gonzales joins an impressive group of firearms and category experts at LWRCI whose expertise in marksmanship, field conditions and training will enhance product innovation and help optimize the effectiveness of LWRCI firearms in every application for customers and end users.
"This appointment recognizes the long-standing relationship LWRCI has had with Mr. Gonzales," says Jeff Clemmer, Vice President of Product Development. "Gonzales delivers value through application of real- world experience as a former US Navy SEAL , his tactical training expertise with Trident Concepts and his extensive knowledge of LWRCI products."
As a leading Pro-Tech Advisor for LWRCI, Gonzales will be the subject matter expert on marksmanship and training and continue to interface with product research, development and testing.
"Jeff has been instrumental to LWRCI in conducting endurance and accuracy testing and offering engineering and product development suggestions based on his military and instructional experience," Clemmer adds. "Gonzales has been a steady supporter and advocate of the company's mission to constantly innovate and its relentless pursuit to continuously improve reliability, accuracy and durability in our products. That is reflected in the TRICON MK6 Rifle available now. It is easy to see the success of our collaboration and I am thrilled to know it will continue in a more formal relationship."

"I'm honored to take on the position of Professional Technical Advisor with LWRCI. It is a company that is committed to high-level training and product development that has the end user/operator in mind first and foremost", said Gonzales. "With my background in tactics and training coupled with LWRCI's sophisticated engineering and manufacturing capabilities we deliver the product and training that optimizes the performance of a world-class weapon system. It's a great partnership, and I am excited to move forward with LWRCI in 2015."
A decorated and respected former US Navy SEAL, Jeff Gonzales has built his post service career by specializing in training and tactics for modern warfare and personal defense. In 2002 he formed Trident Concepts, LLC, a reality based training company delivering the full spectrum of critical weapons and tactics training needed for modern warfare and personal defense. Tricon has been recognized as an industry leader by various federal, state and local units.
Jeff Gonzales is the author of Combative Fundamentals: An Unconventional Approach and the TACOST Training card system.
About LWRC International
Based in Cambridge, Maryland, LWRC International is a designer and manufacturer of high performance firearms. Its mission is to deliver absolute reliability, consistent accuracy and extreme durability in its products. Through innovative design, engineering excellence, cutting edge manufacturing processes, and materials technologies; LWRCI products are built to perform and exceed end users expectations.