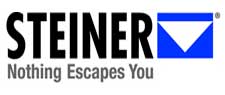 Greeley, CO -(Ammoland.com)- Steiner, world leader in optics for military and law enforcement, introduces T5Xi precision riflescopes specifically designed for tactical and competitive shooting.
The new T5Xi series features the patented Steiner Never-Lost turret with second rotation indication, which shows each mil of elevation through the indication window on the elevation turret. After the first revolution of 120 clicks, the mil numbers on the scale change automatically, preventing the shooter from getting lost on the dial. In addition, the T5Xi's new SCR (Special Competition Reticle), is a clutter-free, precision reticle for extreme long-range shooting.
For CQB and 3-gun scenarios, a new, daylight bright 3TR reticle features an easy-to-locate center dot and stadia lines to engage targets out to 600 meters. Calibrated in both 5.56 and 7.62, every T5Xi is built with the Steiner quality, performance and reliability standards the United States military has trusted for decades.
"During development we brought in top competitive shooters and tactical instructors to find out what they needed to be more successful," says Tom Frane, VP of Sales, Marketing and Business Development. "Shooters and instructors were involved all the way from design to production. The T5Xi is the direct result of their input and refinement."
The Steiner T5Xi line includes three models, each designed for a specific shooting situation: compact 1-5x24mm, mid-range 3-15x50mm and long-range 5-25x56mm.
The 1-5x24mm offers true, 1x low-end magnification for both-eyes-open shooting and situational awareness on a 3-gun course or the battlefield. Equipped with the new 3TR reticle, it's ideal for precision competition shooting and easily handles close- to mid-range targets. The overall length makes it an excellent choice for patrol rifles and carbines.
The 3-15x50mm and 5-25x56mm is the perfect match for long-range precision competitive shooters. The versatility of the 5-times zoom makes it easy to range targets at 25x, and the wide field of view at 5x allows for quick target acquisition without tunneling. The SCR etched glass reticle is located in the first focal plane. It features an extended illumination area, 2/10-mil windage hold-off lines, 1/2-mil holdover lines, and 1/10-mil ranging brackets for precise distance ranging. These two models also feature the Never-Lost turret and low-profile knobs for windage, elevation and parallax adjustment.
T5Xi Features:
One-piece, oversized 30 mm and 34 mm tubes for strength and greater elevation and windage adjustment.
5X zoom range for versatility on the range or battlefield.
Tapered magnification ring angled so power settings are visible while positioned behind the scope.
Low-profile knobs with positive, audible click adjustments of windage, elevation, parallax and reticle illumination.
Illuminated reticle with 4-night/7-day levels plus "off" between settings to prevent battery drain.
Resettable turrets with hard stops at zero for accurate elevation and windage adjustment (3-15x, 5-25x).
Unique Never-Lost Turret Second Rotation Indicator – after the first 120-click revolution, mil numbers on the scale change automatically to prevent shooter from getting lost on the dial (3-15x, 5-25x).
Locking diopter set screw prevents accidental rotation.
Fogproof, shockproof and waterproof to depths of 33 feet.
Tenebraex Lens Covers and a custom throw lever ($140 value) are free to customers who fill out an online product review.
About Steiner Optics
For nearly 70 years, Steiner Germany has made trusted optics for life's defining moments. The successful pursuit and capture of these moments demands the fast and precise detection, location and identification of a distant objective. Whether the objective is wildlife, a marine bearing, law enforcement suspect or military combatant, Steiner optics enhance an individual's most important sense, vision, so that on land or sea –– Nothing Escapes You. For more information, contact: Steiner-Optics, 920 54th Avenue, Suite 200, Greeley, CO 80634; call (970) 356-1670 or toll free (888) 228-7747. For more information, please visit the company website at www.steiner-optics.com or www.facebook.com/SteinerOptics.