.22 TCM 9R Ammo Set to Cater to Shooting Enthusiasts of Other Popular Firearm Platforms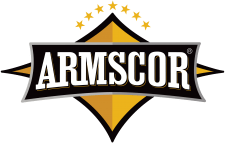 Las Vegas, NV – (Ammoland.com) – Armscor and Rock Island Armory, a leading 1911 pistol and high performance ammunition manufacturer, continues to innovate the firearm industry by expanding its growing line of ammunition with the release of the TCM 9R round.
The TCM 9R round does not replace the existing TCM factory ammo, but enhances the company's offering to consumers. The ammo matches the length of a 9mm round allowing it to feed and function properly as well as function with Armscor's new TCM / 9mm pistol conversion kits. Given the average velocity of a 9mm round, consumers can expect to almost double their bullet velocity when exchanged with Armscor's new round (TCM 9R velocity: 1900 – 2000 fps).
Just like the existing TCM ammo, TCM 9R ammo also functions in TCM chambered 1911s from Rock Island Armory.
"This is an exciting expansion to our wildly popular TCM series. Not only can the new TCM 9R be used in any existing TCM platform on the market today, but we will be releasing a series of barrel and slide conversion kits that allow other existing firearms to enjoy the higher velocity of the TCM round" said Armscor President and CEO, Martin Tuason.
Armscor and Rock Island Armory plans to launch other products that will utilize and bring the exciting TCM 9R round to the forefront of the industry. This product line currently includes the conversion kit for GLOCK generation 1, 2 and 3 in the G17 andG22, scheduled for release in June 2015 at a $429 MSRP. Minor gunsmithing is required for proper installation.
Additional conversion kits are planned for other popular manufacturers in the near future.
TCM 9R was designed for use in 9mm pistol platforms, owners of Rock Island Armory's TCM Rifle must continue to use the standard .22 TCM ammunition for the rifle to function properly.
For more information about Armscor ammunition and Rock Island Armory products, visit www.armscor.com.
About the TCM Series
The TCM Series was inspired by the need for higher speed and accuracy along with less recoil in a 1911 handgun. The cartridge is Armscor's answer to the FN 5.7 and the HK 4.6 and has consistently tested higher in all categories when compared to the two.
The series was designed and developed by Master Firearm Engineer Fred Craig and Armscor / Rock Island Armory CEO, Martin Tuason. The TCM stands for Tuason-Craig-Magnum.
About Armscor / Rock Island Armory
Armscor and Rock Island Armory is a leading global manufacturer of ammunition and firearms, as well as one of the largest producers of 1911 pistols in the world. With an unprecedented focus on customer service and satisfaction, Armscor has become a driving force in the American and worldwide firearms industry, exporting to over 50 countries on 6 continents.