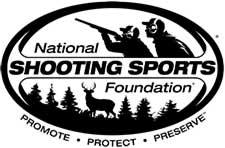 NEWTOWN, Conn –-(Ammoland.com)- Anti-hunting groups suffered another defeat this week when the D.C. Circuit Court of Appeals denied the Center for Biological Diversity's (CBD) request for rehearing of the court's decision not to ban traditional lead ammunition under the Toxic Substances Control Act.
The court took less than three weeks to issue a one-sentence order rejecting the CBD lawsuit against the Environmental Protection Agency (EPA).
If allowed to move forward, the suit would have had far-reaching consequences for our industry, sportsmen, gun owners, law enforcement and the military, as well as on conservation funding.
NSSF defended the interests of the firearms and ammunition industry in the case and successfully fought to protect the rights of hunters and target shooters to use the ammunition of their choice.
We expect CBD to continue their relentless, though futile, pursuit to ban traditional lead ammunition through further serial petitioning of the EPA and filing more lawsuits that do nothing but waste judicial resources and taxpayer dollars
About NSSF  The National Shooting Sports Foundation is the trade association for the firearms industry. Its mission is to promote, protect and preserve hunting and the shooting sports. Formed in 1961, NSSF has a membership of more than 6,000 manufacturers, distributors, firearms retailers, shooting ranges, sportsmen's organizations and publishers. For more information, log on to www.nssf.org.