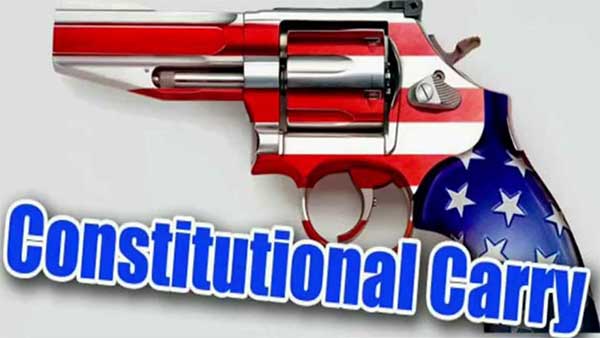 West Virginia –-(Ammoland.com)- For the past three years, the West Virginia Citizens Defense League (WVCDL) has been building its relationship with the NRA, through the considerable efforts and work of WVCDL Vice President Art Thomm and others.
Make no mistake, the NRA-ILA's power on gun rights is enormous. When they choose to exercise it, things get done.
For years, we have heard the accusation that "the NRA makes money from training, they don't care about our rights." The first part is true. The NRA does make money from training. They also spend money building and funding ranges, funding youth shooting teams, organizing matches, and a million other behind-the-scenes things that most of us never consider.
The NRA has reviewed and actively supports WVCDL's SB347. Our lobbyist is in constant and regular contact with the NRA legislative liaison.
This should tell you two things. First, the accusations that the NRA doesn't care about rights, only money, should be put to bed right now. The NRA pushing SB347 affirms their concern for liberty. Second, the WVCDL and NRA working together sends an incredibly powerful message to the legislature. The NRA's membership volume, combined with the WVCDL's fearsome activism, represents a force for gun rights in our state that simply cannot be ignored.
We have high hopes for 3-22 (constitutional or permitless) carry in West Virginia. While we are not calling for it at this time, standby for a request for calls and emails in support of SB347 and other solid, pro-gun bills.
Here is the NRA blast supporting the bill.
Senate Bill 347, introduced by state Senator Dave Sypolt (R-14), would recognize your right to legally carry a concealed firearm without the burdensome requirement of having to obtain a costly and time restrictive Concealed Handgun License (CHL).

SB 347 is a necessary update to concealed carry statutes in West Virginia, allowing law-abiding gun owners the ability to protect themselves and their loved ones. In West Virginia, it is already legal to carry a firearm openly, as long as the individual is not prohibited by law from possessing a firearm. However, under current law, if a firearm becomes covered by a coat or if a woman prefers to carry a firearm for self-protection in her purse, one would need to possess a concealed pistol permit.

This permitless carry legislation gives you the freedom to choose the best method of carrying for each individual, based on your attire, gender and/or physical attributes. Also critically important, this legislation would keep in place the current permitting system so that people who obtain a permit could still enjoy the reciprocity agreements that West Virginia has with other states across the country.

Your NRA-ILA will keep you informed as these bill continue to progress through the legislative process. In the meantime, please continue to monitor your email inbox and www.nrail.org for further updates.
About:
The West Virginia Citizens Defense League (WVCDL) is a nonpartisan, nonprofit, all-volunteer, grassroots organization of concerned West Virginians who support our individual right to keep and bear arms for defense of self, family, home and state, and for lawful hunting and recreational use, as protected by the state constitution and the Second Amendment of the United States Constitution. Visit: www.wvcdl.org