Clays for Kids event on May 16 supports Forever Shooting Sports program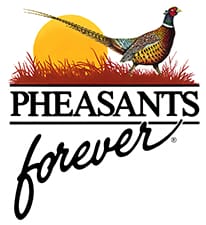 St. Paul, MN -(Ammoland.com)- Clays for Kids, a Guinness World Record shotgunning attempt & fundraiser this May 16, will feature Dave Miller, shotgun product manager for CZ-USA and Master Class shooter, and his quest to break 3,000 clay targets in an hour.
Proceeds from the event will benefit Pheasants Forever and Quail Forever's No Child Left Indoors initiative, namely its Forever Shooting Sports program. The world record attempt will take place at the Heartland Trap & Wobble Skeet in Harrisonville, Mo.
To set the record, Miller will need to break more than 3,000 clay targets before time expires. While a world record next to his name would be nice, Miller says the true spirit of the event lies in setting conservation milestones for the next generation of hunters and conservationists. "Clays for Kids is all about raising money for youth and educating kids to be successful, ethical, smart, and educated gun owners and conservationists," Miller said. "They're the future of our industry, heritage, and sport."
"Pheasants Forever has always been a strong advocate for youth education, shooting sports, and hunter retention," explained John Linquist, Forever Shooting Sports national coordinator for Pheasants Forever and Quail Forever. "The Forever Shooting Sports program aims to increase the number of youth involved with shooting sports and to continue our country's outdoor heritage. This event will raise funds for a program that's designed to instill an affinity for the outdoors and keep our youth excited about conservation well into the future."
The fundraising component of the event will encourage donors to back Miller's world record attempt in advance by contributing $20 per clay. Pheasants Forever and Quail Forever chapters are also supporting the Clays for Kids event, and are receiving CZ-USA shotguns for their contributions, shotguns that will be used to assist the local affiliates in raising more funds for their local wildlife habitat and youth conservation education efforts.
The Clays for Kids world record attempt is also being made possible with the help of MEC Clay Traps and Nordic Components. For more information about the event or how to make a donation, contact John Linquist at 712-253-0373 or email.
About Forever Shooting Sports
Pheasants Forever and Quail Forever's "Forever Shooting Sports" program is the organization's comprehensive shooting sports program. With the support of Pheasants Forever and Quail Forever chapters, as well as partners, namely MidwayUSA, the Forever Shooting Sports program is a gateway for youngsters into the world of shooting and upland hunting.
About Pheasants Forever and Quail Forever
Pheasants Forever, including its quail conservation division, Quail Forever, is the nation's largest nonprofit organization dedicated to upland habitat conservation. Pheasants Forever and Quail Forever have more than 140,000 members and 700 local chapters across the United States and Canada. Chapters are empowered to determine how 100 percent of their locally raised conservation funds are spent; the only national conservation organization that operates through this truly grassroots structure.
For more information, please visit www.PheasantsForever.org.