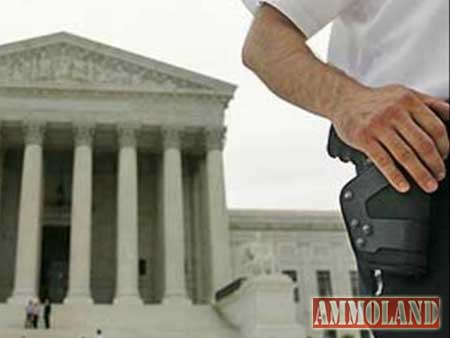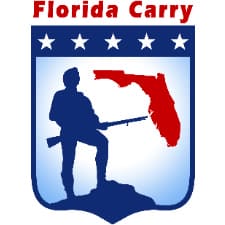 Tallahassee, FL -(Ammoland.com)- An appeal was filed in the Florida Supreme Court to strike down the current ban on open carry presumption that carry in the home is illegal.
Currently there is no RIGHT to keep and/or bear arms in Florida. This case seeks to fix that.
"In (the Mackey case), (the Florida Supreme) Court held that carrying a concealed weapon is a crime. The crime is subject to the affirmative defense of possession of a (concealed carry license). By considering Mackey and the decision of the 4th DCA in (this) case together, the inescapable conclusion is that the exercise of the right to bear arms in Florida is a crime."
We seek to secure the RIGHT to bear arms in Florida, not just the defense of being licensed or in your own home.
"The court recognizes a right to carry inside or outside the home, but allows anyone who exercises that right to be arrested."
Norman v. State (FL) has already secured that there is a right to bear arms outside your home, but the lower appellate court ruled that you can be arrested for the exercise that right and then be forced to prove to a Judge and Jury that you were exercising that right as a defense to the crime of carrying a firearm in Florida.
When the right to bear arms is nothing more than an "affirmative defense", rather than a necessary element of a crime, gun owners are guilty until proven innocent.
This cannot be allowed to stand. For complete case details, please click here.
Florida self-defense laws are under unprecedented attack. Florida Carry is fighting back hard in local government, the courts, and the state legislature but cash and volunteer action is necessary to support this important work.
About Florida Carry, Inc.
Florida Carry, Inc. is a non-profit, non-partisan, grassroots organization dedicated to advancing the fundamental rights of all Floridians to keep and bear arms for self-defense as guaranteed by the Second Amendment to the United States Constitution and Article I, Sections 2 and 8 of the Florida Constitution. Florida Carry stands to represent our supporters, members, and millions of defensive arms owners of Florida. We are not beholden to any national organization's agenda that may compromise that mission. Florida Carry works tirelessly toward striking down ill-conceived gun and weapons control laws that have been proven to provide safe havens to criminals and be deadly to law-abiding citizens.
For more information, please visit www.FloridaCarry.org.