Education On How To Protect Your Brand Will Be Provided By The American Knife & Tool Institute At The Blade Show In Atlanta. Panel of experts will discuss "Protecting Your Brand" to knife businesses.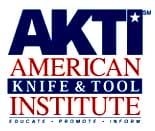 WASHINGTON, DC –-(Ammoland.com)- Custom knifemakers and knife companies will have an opportunity to learn what they need to know and do to protect their knife businesses, business name and products on Saturday, June 6 2015, at the Blade Show in Atlanta, GA.
"One of our goals is to educate our community on important topics," said Jan Billeb, Executive Director of the American Knife & Tool Institute.

"This year at the largest knife show in the country, we will present a panel of three experts to provide detailed information to help knife businesses protect their hard work, products and intellectual property."
Each expert will give a 10-15 minute presentation. Attendees will have the opportunity to ask questions and will get contact information for follow-up questions.
What you need to know and can do legally will be presented by Attorney Dan Lawson, well known in the knife industry and to those attending the Blade Show. Dan Lawson is a knife expert and principal at the law firm of Meyer, Darragh, Buckler, Bebenek & Eck in Pittsburgh, PA. He has volunteered his legal service to the American Knife & Tool Institute and its members for more than a decade. Dan's contributions to achieve AKTI's mission have been innumerable, including drafting the AKTI approved legal knife definitions, protocol for measuring a knife blade, model knife legislation, and researching and compiling the knife laws in all 50 states. Dan has been involved in helping knife businesses properly register their businesses to protect their business name and brand.
Jeremiah Pastrick, Intellectual Property Counsel, will discuss ways to protect your brand with enforcement. As Vice President of Continental Enterprises, Jeremiah manages all aspects of the strategies that Continental creates and implements to protect its clients' intellectual property around the globe. This includes consulting with clients on objectives and tactics, developing action plans with Continental's teams of IP protection professionals and tracking the results and effectiveness of Continental's programs.
Jeremiah Pastrick received a B.S. in Public Management from Indiana University and his juris doctorate from Indiana University School of Law. Mr. Pastrick's legal studies focused on intellectual property, international commercial law, corporate law and human rights law. Additionally, during his time at Indiana University School of Law, Jeremiah attended Renmin University of China in Beijing to study the emergence of rule of law in China. In 2011, Jeremiah Pastrick authored a section on intellectual property investigations for Property Operations and Implementation in the 21st Century Corporation, a primer for executives, attorneys and in-house counsel on real-world strategies for protecting intangible assets.
How U.S. Customs can help protect your brand will be covered by Agent JD Cannon. JD Cannon is a Homeland Security Investigations (HSI) Special Agent assigned to the Atlanta Field Office, with 23 years of law enforcement experience between local, state and Federal levels. JD primarily works investigations concerning International Trade Fraud and Intellectual Property Rights. JD is a graduate of the Commercial Fraud Investigations Course and several other advanced schools. JD assists in other types of investigations as needed. JD is a Certified Fraud Examiner (CFE) and he was a former Special Agent with the U.S. Customs Service prior to the creation of Homeland Security in 2003. JD is also a U.S. Army Veteran.
The American Knife & Tool Institute invites anyone with a knife business, or thinking about starting a knife business, to attend the "Protecting Your Brand" educational session. It will be held at 4:15 p.m. in Room 109, Cobb Galleria, Blade Show, Atlanta, GA.
For more information visit www.AKTI.org
About AKTI
The American Knife & Tool Institute is the non-profit advocacy organization for the knife industry and all knife owners. Its mission is to ensure that Americans will always be able to make, buy, sell, own, carry and use knives and edged tools. Formed in 1998, AKTI is dedicated to educating, promoting and providing relevant and accurate information about knives and edged tools as valuable, essential tools in daily American life. Join us at AKTI.org.