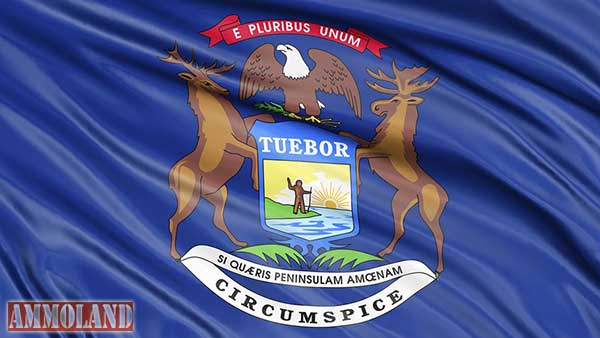 Fairfax, VA -(Ammoland.com)- Governor Rick Snyder (R) signed the Air Gun Reclassification Package into law after receiving broad support in both the state House and Senate.
This package of legislation will take effect on July 1, 2015. As previously reported, the Air Gun Reclassification Package is a group of bills, consisting of House Bills 4151, 4152, 4153, 4154, 4155, 4156 and Senate Bill 85, which make changes to Michigan's definition of a firearm to exclude devices that propel a projectile by air, gas or spring.
Under current Michigan law, most air guns are classified as firearms, and, as such, are subject to the same onerous regulations for their purchase, possession and transfer, as firearms. SB 85 aligns Michigan's definition of "firearm" with the federal definition; such that "firearm" would be redefined to mean "any weapon which will, is designed to, or may be readily converted to expel a projectile by action of an explosive." SB 85 then creates a new definition for air guns.
Grouping airguns under the broader term "pneumatic guns," to account for certain devices that propel projectiles by action of air, gas or spring, SB 85 allows for certain local units of government to reasonably regulate the use and possession of "pneumatic guns," with the exception that these devices cannot be regulated on private property where authorization is given and the possessor takes precautionary measures to ensure that the projectile remains within the bounds of the property.
NRA-ILA wishes to especially thank all of the bill sponsors, as well as all the state legislators who voted in support of this important legislation and Governor Snyder for signing it into law.
Please contact the bill sponsors and thank them for supporting the Air Gun Reclassification Package.
The bill sponsors' contact information is listed below:
Also, please contact House Judiciary Committee Chairman Klint Kesto and Senate Judiciary Committee Chairman Rick Jones and thank them for their support of the Air Gun Reclassification Package.
Success would not have been possible without your phone calls and emails throughout this legislative session!
About the NRA-ILA
Established in 1975, the Institute for Legislative Action (ILA) is the "lobbying" arm of the National Rifle Association of America. ILA is responsible for preserving the right of all law-abiding individuals in the legislative, political, and legal arenas, to purchase, possess and use firearms for legitimate purposes as guaranteed by the Second Amendment to the U.S. Constitution.
For more information, please visit: www.nra.org. Be sure to follow the NRA on Facebook at NRA on Facebook and Twitter @NRA.