As chapter coordinator, Stubblefield will facilitate membership growth and oversee event planning and execution.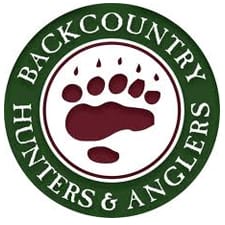 MISSOULA, Mont. –-(Ammoland.com)- Continuing to ramp up its efforts on behalf of America's wild public lands, waters and wildlife, Backcountry Hunters & Anglers announced today that Ty Stubblefield has joined BHA's national staff as chapter coordinator.
Stubblefield will be the chief point of contact with BHA chapters across North America, overseeing special events and working to increase membership in the 11-year-old organization.
His hire continues a period of accelerated growth for BHA, which in the past two years has seen its membership numbers more than double and accumulated a string of successes in mobilizing sportsmen to advance natural resources policy.
"Ty comes to BHA at a critical juncture," said BHA Executive Director Land Tawney.

"His experience with volunteers, membership events and grassroots engagement is essential to growing our boots-on-the-ground base. In addition, Ty's good nature, humor and get-it-done attitude are infectious. It is my pleasure to welcome Ty to our motivated team of dedicated professionals."
Stubblefield grew up in Oregon's Umpqua Valley with access to some of the West Coast's most diverse landscape and fish and wildlife. From coastal blacktails to desert mule deer and Rocky Mountain elk to rainforest Roosevelts, he took full advantage of the opportunity to seek out the wild critters and public lands Oregon has to offer. He got involved with state policy while volunteering for Oregon Bow Hunters from 2001 to 2008. In 2008 he joined Oregon's largest state-based conservation group, Oregon Hunters Association, as field administrator, working with Oregon hunters to conserve Oregon's wildlife and habitat and uphold hunters' rights.
"Early on in life, I realized that hunters and fishermen are the true conservationists and stewards of North America's lands and waters," said Stubblefield.

"The Backcountry Hunters & Anglers membership is an elite group that understands that the places we hold dear are not free – and must be fought for if we hope to pass on our outdoor traditions to our kids and grandkids."
When not working for the betterment of wild public places and fish and wildlife, Stubblefield can be found enjoying them with a bow or fly rod in hand.
Formed around an Oregon campfire in 2004, BHA was created to be the sportsmen's voice for the nation's wild public lands, waters and wildlife. With members in all 50 states and Canada, 16 state-based chapters and a chapter in British Columbia, and more than 70,000 Facebook users, the group brings an authentic, informed, boots-on-the-ground voice to the conservation of public lands.
Backcountry Hunters & Anglers is the sportsmen's voice for our wild public lands, waters and wildlife
Learn more about BHA: https://www.backcountryhunters.org/