The New Fury with IntelliBeam Technology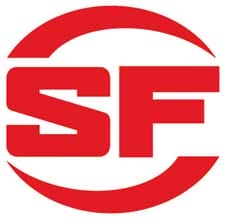 Fountain Valley, CA -(AmmoLand.com)- SureFire, LLC, manufacturer of the world's finest—and most innovative—illumination tools and tactical products, is releasing its first auto-adjusting flashlight—an IntelliBeam version of the popular P2X Fury.
This new Fury with IntelliBeam Technology, features an intelligent sensor and microprocessor-based system that continuously and seamlessly adjusts light output by constantly evaluating your surroundings. This model always delivers the right amount of light for the task at hand.
This cutting-edge technology also helps preserve dark-adapted vision by evaluating the environment before turning on, so it never activates on high in close quarters. If you're in an open field and select IntelliBeam, you'll soon get all 600 lumens, but if you're prepping gear or loading a vehicle, it will dial in the necessary output based on the environmental feedback it receives. Just press or click the tailcap switch to engage this automatically adjusting mode. To override this mode, simply return to off and press or click again within one second to activate the max-output/tactical mode. This second press or click locks in all 600 lumens for tactical or other operations where maximum output is needed. The "P2XIB" automatically defaults to IntelliBeam mode when it's off for more than one second.
The P2X Fury with IntelliBeam Technology—like all Fury models—uses a high-performance LED to deliver its broad, intense light that's focused by its reflector into a smooth, wide beam with a bright central area and generous peripheral light. The high-strength aerospace aluminum body is knurled to provide a comfortable yet secure grip and it is hard anodized to military specifications (Mil-Spec Type III) for extreme resistance to abrasions and corrosion.
The P2XIB is powered by two 123A lithium batteries (included) and has a MSRP of $229.
It's available for purchase via authorized SureFire dealers, by visiting www.surefire.com, or by calling SureFire at 800-828-8809.
About SureFire, LLC
Located in Fountain Valley, California, SureFire, LLC is the leading manufacturer of high performance flashlights, weapon-mounted lights, and other tactical equipment for those who go in harm's way, or anyone who demands the ultimate in quality, innovation, and performance. SureFire illumination tools are used by more SWAT teams and elite special operations groups than any other brand. SureFire is an ISO 9001:2000-certified company.
For more information, visit: www.SureFire.com.