By Ashley Brugnone, CMP Writer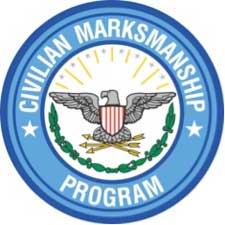 Camp Perry, OH -(AmmoLand.com)- Please join the Civilian Marksmanship Program (CMP) on the world-famous Camp Perry ranges in Port Clinton, Ohio, for another thrilling display of live World War II history during the First Shot Ceremony of the National Trophy Pistol and Rifle Matches on July 6, 2015.
Reenactors, ground vehicles, air support and exhilarating pyrotechnics will join us on Rodriguez Range for the time-honored opening ritual.
The celebration beings at 9:30 a.m., with the help of the 122nd Army Band that will play American fanfare for assembling guests. The ceremony will formally start at 10:00 as First Shot Speaker, Congressman Robert Latta of Ohio's Fifth Congressional District, delivers his speech and fires the traditional first shot.
Throughout the ceremony, scheduled flyovers by Yankee Lady, a fully-restored WWII B-17G bomber, and a visit from a WWII U.S. Navy TBM Avenger aircraft, will pay tribute to the brave men and women who fought for our freedom during the second World War. A demonstration of Thunderbolt, a WWII M4 Sherman Tank, will also entertain the crowd, along with a static display of eight WWII vehicles.
In addition to the TBM aircraft, the Liberty Aviation Museum in Port Clinton, Ohio, will also provide German reenactors, vehicles and anti-aircraft guns. Kevin Winters, military historian, will provide G.I. reenactors.
New this year, the ceremony will give special recognition to the hard working women of WWII with a "Rosie the Riveter" reenactor. The 555th Honors Detachment from Wooster, Ohio, will serve as color guard, while U.S. Navy (Ret.) Captain Pat Thompson will bring in the "Wolverine Division" of the US Naval Sea Cadets of Monroe, Mich., to serve as honor guards and reenactors.
To add the feel along with the look of WWII, Robert Gillmor from Gillmor Ordnance will provide pyrotechnics both on the range leading up to the parade ground and will detonate the ceremonial first shot target. Guests should be prepared for a few exciting moments of booms, smoke, fire and amazement.
The First Shot Ceremony is free and open to the public. All are encouraged to join us on our day of celebration. For more information on the National Matches, visit https://thecmp.org/competitions/cmp-national-matches/.
For more information about the CMP and its programs, log onto www.TheCMP.org for more information and program descriptions.
About The Civilian Marksmanship Program (CMP)
The Civilian Marksmanship Program (CMP) is a national organization dedicated to training and educating U. S. citizens in responsible uses of firearms and airguns through gun safety training, marksmanship training and competitions. The CMP is a federally chartered 501(c)(3) corporation that places its highest priority on serving youth through gun safety and marksmanship activities that encourage personal growth and build life skills.
For more information, please visit www.TheCMP.org.