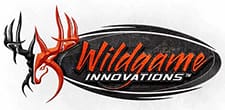 New Roads, LA -(AmmoLand.com)- Absolutely nothing draws whitetails better or more consistently than corn. North, South, East or Midwest, corn is their #1 preferred food source.
Wildgame Innovations' new CornFUSED? attractant gives hunters all the advantages of corn in a lightweight and 50-state legal liquid-gel form. Now you can have all the power of a bushel of corn in a single bottle of CornFUSED? highly concentrated scent attractant.
CornFUSED? is not a food product and contains no food ingredients, making it legal for use in all 50 states. It's easy to transport and even easier to apply. When you get to your spot, pop open the flip-top lid and spray CornFUSED? generously around your stand or shooting area. Then let the wind work for you for a change.
CornFUSED? is effective from early season through late season and can even be used to draw deer to a new food plot or stand setup. It's also great for use with trail cameras while scouting before deer season.
CornFUSED? Advantages:
The power of a bushel of corn in a single bottle
Highly concentrated corn scent is legal in 50 states
Made with no food ingredients, and easy to apply
CornFUSED? can be used to initiate new food plots or feeding areas
It can be used around stands to draw deer in
For more information on CornFUSED? scent attractant from Wildgame Innovations, go to: www.wildgameinnovations.com.
About WGI Innovations, Ltd.
WGI Innovations, Ltd. is the distinct leader in the game scouting camera, feeder and outdoor electronics market. Wildgame Innovations strives to provide big game hunters and game management professionals with the latest and greatest in outdoor innovation. Our lines of feeds, seeds, and attractants are specially formulated to keep your herd healthy, active and growing year after year.
For more information, please visit: www.WildGameInnovations.com.