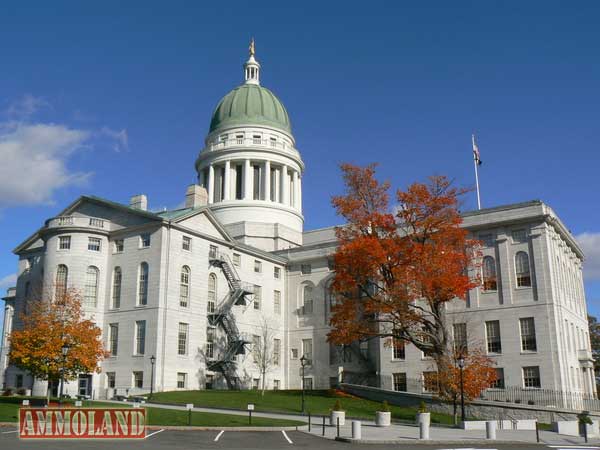 Fairfax, VA -(AmmoLand.com)- The Maine Legislature officially adjourned on Thursday, July 16th.
The 2015 Legislative Session saw a number of victories for gun owners as several NRA-backed bills have become law in Maine:
LD 652 was signed into law on July 8.
LD 942 became law on June 25 without the governor's signature.
LD 868 was signed into law on June 5. 
LD 176 became law on May 24 without the governor's signature.
All non-emergency legislation enacted this session will take effect on October 15, 2015.
The below anti-gun measure was also effectively defeated by the Maine Legislature:
Thank you to NRA members and Second Amendment supporters in Maine who contacted their lawmakers to voice their strong opinions on these important issues. Your NRA-ILA will continue to fight for your Second Amendment rights in the state of Maine.
About the NRA-ILA
Established in 1975, the Institute for Legislative Action (ILA) is the "lobbying" arm of the National Rifle Association of America. ILA is responsible for preserving the right of all law-abiding individuals in the legislative, political, and legal arenas, to purchase, possess and use firearms for legitimate purposes as guaranteed by the Second Amendment to the U.S. Constitution.
For more information, please visit: www.nra.org. Be sure to follow the NRA on Facebook at NRA on Facebook and Twitter @NRA.