By Mike Searson

Traditions / Pietta 1873 Single Action Revolver .45 LC 5.5″ Barrel Color-Case Hardened SAT73-003 Review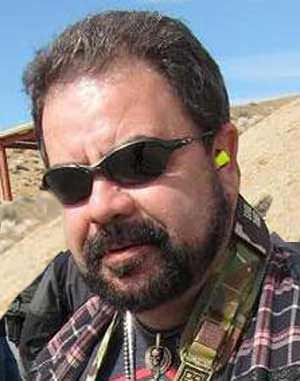 USA -(Ammoland.com)- The most iconic American revolver is without a doubt the Colt Single Action Army (SAA), also known as "The Peacemaker" or the Model of 1873.
This large frame single action revolver was designed for the US government service revolver trials of 1872 by Colt's Patent Firearms Manufacturing Company, and was adopted as the standard military service revolver until 1892.
Because of its history and Colt ceasing its production several times, prices for a "Genuine Colt" have sky rocketed.
As a result, most modern shooters who are intimidated by the 4 to 5 figure price tag turn to imported models from Italy such as the 1873 imported by Traditions and manufactured by Pietta in Italy.
History of SAA manufacture
Colt began manufacture of the Single Action Army revolver in 1873 at its plant in Hartford, Connecticut. As the machinery began to show its age in 1940 and Colt was working night and day to produce arms for the US Military for World War 2, the old revolver was dropped from production.  These models are known as the first generation.
The SAA was resurrected in the 1950s as the public clamored for the handguns featured in movies and television shows, but by this time reproductions were being made in America by Ruger and in Italy by firms like Uberti and Pietta for the Italian film industry, but these lower cost handguns soon found their way to America.
The six-guns manufactures in Italy have come a long way in 50 years in both looks and construction. Our Pietta was no exception.
The Good
From a safety standpoint, the 1873 Single Action Revolver .45 LC 5.5″ Barrel Color-Case Hardened SAT73-003 uses an internal firing pin and a transfer bar safety. This allows the shooter to load all six rounds in the revolver without risking an accidental discharge. Traditional Colt SAAs are loaded with the hammer resting on an empty chamber and the firing pin slightly retracted. A cowboy (or anyone for that matter) who would load all six rounds risked the firing pin striking a primer and firing a round if the revolver was ever dropped or struck in a violent manner.
On appearances alone this revolver is a winner with its striking case hardened frame and 2-piece checkered walnut grips.
We tested the trigger pull with an RCBS Trigger Gauge ( http://goo.gl/ftvlo3 ) and it breaks at a consistent 3.25 pounds.
Initial shooting at 10 yards gave us a 6-shot string with all rounds touching in a 2.75" group through the 8 and 9 rings a few inches to the left of our point of aim. Second six shot string brought us back to center but a little low. As this was a loaner we did not take a file to the front sight or the rear notch, but knowing where we were hitting and adjusting the point of aim had us ringing steel for the rest of the afternoon with our remaining 238 rounds.
The issue we had with the sights may be more related to our shooting style when it comes to single action revolvers; we shoot them one-handed as they were intended to be shot.
The Bad
As a Colt purist and owner of several 1st generation SAAs, we realized that the manual of arms and the operation was more similar to Ruger's New Model Vaquero as opposed to being a pure "Colt Clone". This is not a bad thing as much as the author prefers historical accuracy over modern safety.
Just because this is a modern revolver, does not mean it will fire all 45 Colt loads. If the factory ammunition says "For Ruger or Thompson Center Only" and is made by Buffalo Bore, CorBon, etc. do not fire it in this revolver. All other modern ammunition and reloads will be safe if they are loaded to the SAAMI specifications for the 45 Colt ammunition .
The 5.5" barrel may seem a traditional length and it was the length used on Colt's artillery model, but it does not balance well for the author. For us the 4 ¾" or 4 5/8" seems more natural and well balanced and we have been shooting, carrying and twirling this configuration for over two decades. This is a personal thing, though and should not take away from the build of this revolver in any way.
The Reality
This is not the revolver you want as a sidearm in the Big Bear country of Alaska.
For an entry level revolver into the Cowboy Shooting Sports, this revolver is on the money. Likewise if you are an Old West reenactor and want a reliable, dependable pistol without breaking the bank, this may be your revolver. Or if you always wanted a Peacemaker but can't pony up $3000 for a Second Gen or $5,000 for a decent First Gen; this one will look close enough from 5 feet away.
Resources
About Mike Searson
Read more of Mike's firearms reviews on AmmoLand.com
Mike Searson's career as a shooter began as a Marine Rifleman at age 17. He has worked in the firearms industry his entire adult life as a Gunsmith, Ballistician, Consultant, Salesman, Author and was first certified to teach firearms safety in 1989.
Mike has written over 2000 articles for a number of magazines, websites and newsletters including Blade, RECOIL, OFF-GRID, Tactical Officer, SWAT, Tactical World, Gun Digest, Examiner.com and the US Concealed Carry Association as well as AmmoLand Shooting Sports News.
---
Want a Second Oppion on the Traditions 1873 Revolver? Watch Mike Beliveau's video review.