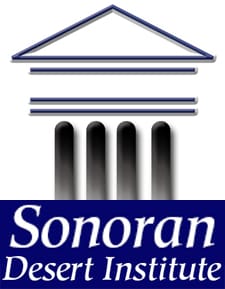 Scottsdale, AZ -(AmmoLand.com)- Sonoran Desert Institute (SDI), an industry leader in providing accredited and accelerated distance learning, is pleased to announce the hiring of Erik Shaw as a new full-time instructor in its Associate of Science in Firearms Technology Degree and Advanced Gunsmithing Certificate programs.
Erik Shaw delivers 15 years of firearms experience and comprehensive knowledge on multiple government-sponsored weapons courses. Shaw is an U.S. Army veteran who achieved the position of 1SG and who has served multiple deployments. He previously worked with the University of Pittsburgh, Space and Missile Defense Command in Colorado Springs, Colo., and provided support with the NSA at Fort George G. Meade in Maryland. He is a frequent guest to Fox News and has been featured in various national and regional media outlets. Shaw has a degree in Computer Network Administration and is currently preparing to start a new degree in Counter-Terrorism as well as continuing his education with SDI.
"Erik is a great addition to the SDI faculty, and we're happy to welcome him to the team," says SDI Managing Director and Director of Student Services Pam Rogers. "An instructor's subject knowledge and experience help provide the academic foundation that every student needs to ultimately achieve a success career. Erik will be an tremendous asset for every single SDI student."
Sonoran Desert Institute is an accredited distance learning school providing undergraduate degree and certificate programs in allied health, real estate and construction and firearms technology. Sonoran Desert Institute School of Firearms Technology offers a 32 semester-credit Advanced Gunsmithing Certificate and is the most complete gunsmith training program of its kind. The Associate of Science in Firearms Technology degree program prepares students for personal development and/or employment in the custom gun trade, from entry-level employees to small business owners. Students learn about custom firearms, stocks, rifles, handguns, shotguns, metal refinishing, ballistics, metal work and engraving, and business principles necessary to become a gunsmith. The Firearms Technology program requires 60 semester credit hours.
Sonoran Desert Institute offers high quality, rigorous educational programs with the convenience and flexibility of distance delivery. The school has been an innovator since its inception and is accredited by the Distance Education Accrediting Commission (DEAC). SDI educational programs are designed predominantly for adult learners, based on principles and practices of adaptable online learning, and feature interactive faculty class facilitation. Certain SDI programs are also approved for use of the G.I. Bill Education Program and other VA benefits.
To learn more about on the highly acclaimed distance learning programs at Sonoran Desert Institute, visit www.SDI.edu or call 800.336.8939.
About Sonoran Desert Institute 
Located in Scottsdale, Ariz., Sonoran Desert Institute is an accredited online school providing undergraduate degree and certificate programs in allied health, real estate and construction and firearms technology. SDI is dedicated to offering affordable, premium, distance-delivered career education that provides a labor market advantage to its graduates.
For more information on Sonoran Desert Institute, call 800.336.8939 or visit www.SDI.edu.