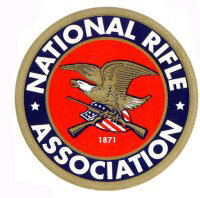 FAIRFAX, Va. –-(Ammoland.com)- The National Rifle Association has selected the recipients of its 2015 Women's Awards, recognizing exceptional accomplishments in the preservation of the Second Amendment and the shooting sports through education, advocacy, and volunteerism.
Receiving the 2015 Sybil Ludington Women's Freedom Award is Carolyn Meadows of Marietta, Georgia. First awarded in 1995 and named for a heroine of the American Revolution, the award recognizes women who have demonstrated an extraordinary dedication to preserving the Second Amendment on a national stage and advancing the goals of the NRA through volunteerism and legislative activism.
Carolyn, an active member of the NRA Board of Directors since 2003, is an experienced political leader whose effective lobbying of Congress and Georgia legislators has been felt both locally and nationally. A passionate shooter and hunter, Carolyn also volunteers her time to arrange gun safety courses for children and adults, including the Annual Jet Williams Law Enforcement Shootout and the Lockheed-Martin Gun Club.
The 2015 Marion P. Hammer Woman of Distinction Award, named after the first woman president of the National Rifle Association, goes to Linda Gilbertson of Concho, Arizona. Created in 2004, the award is presented to women who, like Hammer, exemplify activism and influence many in their fight to preserve Second Amendment freedoms.
Linda, a former Oregon State Police Officer and United States Treasury Department Special Agent, has volunteered countless hours as an NRA Certified Instructor to help women become comfortable and confident with firearms. Along with her husband, Linda co-hosts "The Gun Locker," a weekly radio show that explores firearm safety, training, cleaning, shooting, and more. Linda's passion for firearms has also led her to co-found several gun clubs and work as a pistol instructor at the NRA Women's Wilderness Escape
"Carolyn Meadows and Linda Gilbertson are two remarkable women who have helped so many people discover the fun of safe firearm ownership and usage," said Executive Director of NRA General Operations, Kyle Weaver. "We are so grateful for their contributions to the Second Amendment and the lasting impact of their volunteerism will be felt for generations to come."
To learn more about the Women's Awards and other programs for women offered by the NRA, visit http://women.nra.org or call 1-800-861-1166.
About the National Rifle Association
Established in 1871, the National Rifle Association is America's oldest civil rights and sportsmen's group. Five million members strong, NRA continues its mission to uphold Second Amendment rights and is the leader in firearm education and training for law-abiding gun owners, law enforcement and the military. Visit http://nra.org.