By Major Van Harl USAF Ret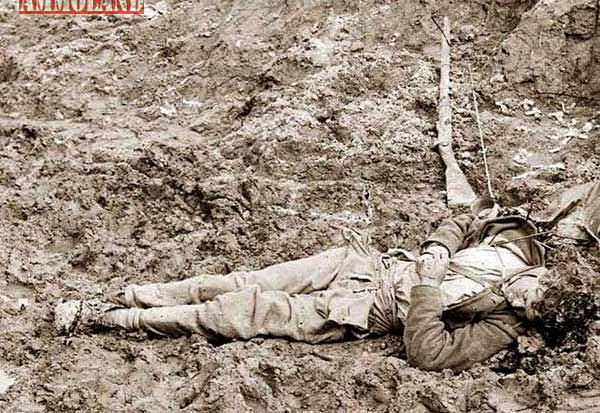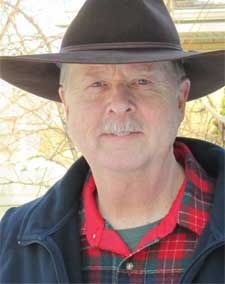 Wisconsin –-(Ammoland.com)-  Once upon a bitter time in Kentucky. Billy Cracker's real name allegedly was William Robert Harle.
To his family and the folks who lived in Hardin County, Kentucky he was known as Billy Bob.
Nobody remembers when the Harle surname was dropped from the story, but I can only assume the name Billy Cracker tended to stick in folk's memory better after hearing the tale. In 1861 the war of southern rebellion started. Kentucky did not secede, but there was strong "pullings" on Kentuckians to join one side or the other in the coming conflict.
Hardin County is on the northern border of the state. In fact a small part of the county would touch Indiana if not for the Ohio River.
When the war broke out Billy Cracker was 22 years old, with a wife who was seventeen and a three year old daughter. They were poor dirt farmers who survived on hard work, luck and the occasional handout.
Billy Cracker could read and he tried to follow what was happening in the coming war without worrying his wife. In the fall of 1861, the Confederate Army recruiters showed up (read press-gang) on Billy Cracker's farm, he was in the process of getting his crops in for the season. At first they were friendly and telling Billy they were there to invite him to join the local pro-southern militia unit that would be moving-out to support the Army of the Confederacy.
Billy said he had a wife and baby and could not go with them. He asked the Sergeant why they were even fighting the Union.
"Because they are on our land and Lincoln wants our slaves" the Sergeant replied.
Billy did not know much about President Lincoln, but he did know Lincoln was from just a few, miles east of his farm in neighboring, LaRue County KY.
"I don't have any slaves" Billy replied "I am not going."
Billy knew that only one in four southerners actually owned slaves, because he read papers, and most of those human flesh holdings were in the hands of the rich few. The Sergeant got off his horse and with a gloved hand, struck Billy in the face knocking him to the ground.
"You see those shackles on that horse their boy" "if you do not get up and go with us voluntarily, I will put you in those shackles" the Sergeant stated.

"Aint those slave shackles" Billy asked while still lying in the dirt?

"Boy get up and let's go" blared the Sergeant.
Billy started to go into the house to get his meager belongings when the Sergeant stopped him, "All you need is that horse so you can ride and not slow us down."
"My wife will need the horse to bring in the crops and be able to go to her family for help with the child" begged Billy "Otherwise she will not survive out here."
The Sergeant threw down a wad of newly printed Confederate paper money and told Billy that it would allow his wife to buy anything she might need after he left.
With two Yankee-made Colt revolvers pointed at Billy, he said goodbye to his wife and baby. Billy Cracker was dead within the year. Killed on some nameless battlefield and buried in an unmarked grave, fighting and dying for a cause he did not believe in.
Unbeknownst to Billy his wife died of complications of a pregnancy neither of them knew about before Billy was taken. Of course the farm was lost and the child was given to people who physically abused her at first and sexually abused her when she got older after the war. There was no escape for the child.
The Sergeant, who played such a strong hand in destroying the family changed sides half way through the war, returned to Hardin Country at the end and took over the land that had been the old Billy Cracker farm.
Billy's daughter had two children out of wedlock that the county officials took away from her and they were placed into a second generation of abuse. No one could or would help or protect Billy Cracker's family.
Slave ownership was the most valuable asset in the US and as God was their witness those rich few were willing to destroy lives and fortunes (big and very small) to maintain the status quo. You will not find Billy Cracker's story anywhere and you cannot document any of the events. Perhaps no one cared to remember or was too embarrassed to publicly recall Billy's family.
There were hundreds if not thousands of Billy Crackers who as free men suffered and died because of slavery. What about the actual slaves (and white indentured servants) and their suffering, both antebellum and for a hundred years after the war?
There will always be those who deal in the sale, the profit and the pleasure of selling flesh.
Guard your guns Americans, in a major social breakdown labor becomes a commodity and if you cannot rent it, you buy it or steal it. I was in Hardin County last week and it is beautiful, but there are multiple generations of Kentucky families missing in that county—slavery did that. Billy Cracker never saw it coming. You best look harder than Billy was able to do, or you could wind up in someone's modern shackles.
Major Van Harl USAF Ret.
About Major Van Harl USAF Ret.: Major Van E. Harl USAF Ret., a career Police Officer in the U.S. Air Force was born in Burlington, Iowa, USA, in 1955. He was the Deputy Chief of police at two Air Force Bases and the Commander of Law Enforcement Operations at another. He is a graduate of the U.S. Army Infantry School.  A retired Colorado Ranger and currently is an Auxiliary Police Officer with the Cudahy PD in Milwaukee County, WI.  His efforts now are directed at church campus safely and security training.  He believes "evil hates organization."  [email protected]