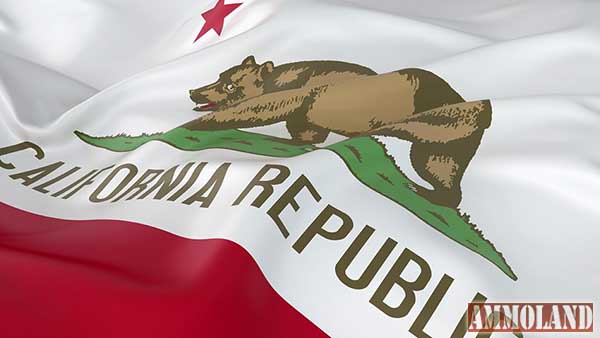 Fairfax, VA -(AmmoLand.com)- On Monday, September 14, 2015, the City Council of Daly City will consider Use Permit UPR-5-15-10913, which if passed, would establish the city's only firearm repair shop.
The application was made by Todd Settergren of SetterArms, who until recently ran his business out of a South San Francisco location.
On July 7th, the Planning Commission voted 5-0 to recommend that the City Council approve Mr. Settergren's application. Having heard from the Daly City Police Department that Mr. Settergren went "beyond what was expected" in providing necessary security, the Planning Commission found that SetterArms would not have a detrimental impact on the public welfare. To the contrary, the Commission determined that approval would be "in the best interest of the public health, safety, and general welfare of the community."
In light of the Planning Commission's unanimous decision and the prospect that the City Council would approve Mr. Settergren's application, anti-gun groups came out of the woodwork to oppose it.
For instance, the San Francisco chapter of the Brady Campaign complained that, "residents of Daly City should have been notified of this type of business coming into their neighborhood."  
But they were—notification was given in the local newspaper, and all property owners within 300 feet of the proposed location were notified by mail.
One clueless anti-gun resident wrote, "why would a gun need 'repairing'?  Unless it will be used to modify rifles and guns into automatic assault weapons."  
This shocking lack of understanding of firearms and the extensive federal and state regulations already in place is all too common among anti-gun zealots.
Mr. Settergren's application went before the City Council on August 10th.  Almost immediately, a councilmember moved to continue discussion on the item to a later date – a direct result of the anti-gun messages the council members had received.  The Council voted 3-2 to delay a decision until its Monday, September 14 meeting, without any evidence that such delay was necessary.
In the meantime, Mr. Settergren remains without a business location or a source of income to provide for himself or his family.  For the City Council made the unnecessary decision to delay approval, ignoring the known fact that Mr. Settergren was facing a deadline to vacate his previous business premises by the end of August.
The National Rifle Association and California Rifle and Pistol Association have submitted a letter in support of Mr. Settergren's application. We strongly encourage all members to attend the upcoming September 14th City Council meeting to support Mr. Settergren's application. If you are unable to attend, please contact the City Council today.
Daly City, City Council
333 90th Street
Daly City, CA 94015-1895
Phone: (650) 991-8000
Email: 

[email protected]
Help Us Help You
Please help us fight for your right to choose to own a gun for sport, or to defend yourself and your family. The NRA is fighting for you in Daly City, in cities and counties across the state, in regulatory agencies, and in the courts. Even with the generous rates that our team of civil rights attorneys, legislative advocates, experts and consultants grant us, these ongoing efforts are still expensive. You can support our pro-Second Amendment efforts in California by donating to the NRA Legal Action Project. All donations will be spent to specifically benefit California gun owners.
Second Amendment supporters should be careful about supporting litigation or other efforts promised by individuals and groups that lack the experience, resources, skill, or legal talent to be successful. The NRA's national team of highly regarded civil rights attorneys, legislative advocates, and scholars has the experience, resources, skill and expertise needed to maximize the potential for victory in California's often hostile political environments.
For a summary of current and recent actions NRA and CRPA have taken on behalf of California gun owners, including the groundbreaking Peruta case, click here.
To read about some of the past actions NRA and CRPA have taken in the fight for your Second Amendment rights in California, click here.
About the NRA-ILA:
Established in 1975, the Institute for Legislative Action (ILA) is the "lobbying" arm of the National Rifle Association of America. ILA is responsible for preserving the right of all law-abiding individuals in the legislative, political, and legal arenas, to purchase, possess and use firearms for legitimate purposes as guaranteed by the Second Amendment to the U.S. Constitution.
For more information, please visit: www.nra.org. Be sure to follow the NRA on Facebook at NRA on Facebook and Twitter @NRA.