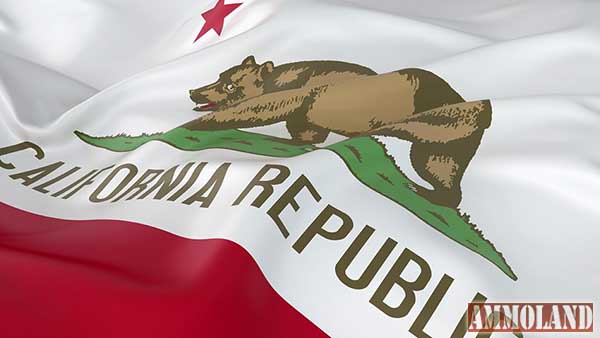 Long Beach, CA -(AmmoLand.com)- On Friday, September 18, the D.C. Circuit Court of Appeals issued its opinion in Heller v. District of Columbia ("Heller III"), striking down four onerous "registration" requirements and upholding several others.
The Heller III case is the continuation of the landmark Supreme Court decision confirming that the Second Amendment protects an individual right to keep and bear arms and string down D.C.'s total handgun ban and its requirement that long guns be locked or disabled at all times. As a result of the ruling in the original Heller case, D.C. was forced to overhaul its firearm laws.
But as is all too common in anti-gun jurisdictions, D.C. enacted one of the most extreme firearm registration schemes in the Country and banned so-called "assault weapons" and "large-capacity" magazines. With support from both the NRA and CRPA, Mr. Heller challenged the constitutionality of the new restrictions in court.
In 2011, in a decision commonly referred to as "Heller II," the appeals court upheld the ban on "assault weapons" and "large capacity" magazines, as well as D.C.'s general registration requirement for handguns. But the court remanded D.C.'s other registration requirements for further consideration by the lower court. After the trial court upheld the remaining registration provisions, the case made its way back to D.C. Circuit Court of Appeals. The California Rifle and Pistol Association Foundation filed an important amicus or "friend of the court" brief in support of the appeal.
On Friday, September 18, in a 2-1 decision, the D.C. Circuit struck down four of the registration requirements and upheld several others. The following provisions of D.C.'s registration scheme were declared unconstitutional by the court:
The requirement that an individual bring his or her firearm to the police department to register it;
The requirement that individuals re-register their firearms every three years and pay additional fees;
The requirement that individuals pass a knowledge test of local firearm laws to register any firearm; and
The prohibition against registering more than one handgun in a 30 day period.
The appeals court upheld the other registration requirements, including the registration of long guns and the mandatory safety training, fingerprinting, and photograph requirements. Though not a complete victory, the ruling provides further relief to the long-abused residents of Washington, D.C. who wish to exercise their rights to keep and bear arms. The ruling may also serve as the basis for CRPA's lawyers to challenge similar misguided restrictions currently in place in California.
The full case, including the challenges to D.C.'s draconian ban on so-called "assault weapons" and "large-capacity" magazines, is expected to be appealed to the United States Supreme Court.
All filings in the case can be viewed here:http://michellawyers.com/guncasetracker/heller.
Help Us Help You
Please help us fight for your right to choose to own a gun for sport, or to defend yourself and your family. The NRA and CRPA work together in California to fight for you in Daly City, in cities and counties across the state, in regulatory agencies, and in the courts. Even with the generous rates that our team of civil rights attorneys, legislative advocates, experts and consultants grant us, these ongoing efforts are still expensive. You can support our pro-Second Amendment efforts in California by donating to the CRPA Foundation (CRPAF). CRPAF is a 501(c)(3), so contributions to CRPAF are tax-deductible. Or donate to the NRA Legal Action Project. All donations will be spent to specifically benefit California gun owners.
Second Amendment supporters should be careful about supporting litigation or other efforts promised by individuals and groups that lack the experience, resources, skill, or legal talent to be successful. The NRA and CRPA's national team of highly regarded civil rights attorneys, legislative advocates, and scholars has the experience, resources, skill and expertise needed to maximize the potential for victory in California's often hostile political environments.
For a summary of current and recent actions NRA and CRPA have taken on behalf of California gun owners, including the groundbreaking Peruta case, click here.
To read about some of the past actions NRA and CRPA have taken in the fight for your Second Amendment rights in California, click here.
About Michel & Associates, P.C.:
Michel & Associates, P.C. is a mid-sized boutique law firm specializing in handling adversarial proceedings and civil and criminal litigation. Michel & Associates, P.C. has earned the highest available rating for legal service providers, an AV rating from renowned legal services evaluator, Martindale-Hubbell. Our practice areas include environmental law, land use law, firearm regulatory matters, labor and employment, trade secret, contract law, civil rights advocacy, criminal defense, and related matters.
For more information, please visit www.MichelLawyers.com.