Colorado Springs, CO -(AmmoLand.com)- Trap success among USA junior women continued today in a big way when Ellie Roditis earned a bronze medal on day one of the 2015 International Shooting Sport Federation (ISSF) Shotgun World Championship in Lonato, Italy.
Not bad for someone making her international debut; even better when you consider that she had to beat a strong Italian foe on her home turf. Roditis' performance helped push the U.S. to a Junior Team bronze medal as well, combining with Emily Hampson and Grace Hambuchen to earn the team accomplishment.
Earlier this year, Hampson had helped lead a junior trap contingent at the Junior World Cup in Suhl, Germany to great success as well with Hampson earning individual gold followed by a silver medal by Cheyenne Waldrop (Forest Hill, California). Those two combined with Sam Smith(Spring Hill, Tennessee) for a Team gold medal as well.
Hambuchen (Maumelle, Arkansas) earned an 11th-place position after firing a 61 while Hampson (Saint Charles, Missouri) was 15th with a 58. Russia finished first, followed by Italy in second.
Roditis (McKenzie, Tennessee) survived a shoot-off by connecting on one of two shots to advance to the six-person Finals. She started out the semifinals missing two of her first three shots but then settled the nerves to miss just one additional target over her final 12 shots. Missing a target on her second shot of a four-way shoot-off would force her to the bronze-medal match where she'd face Italy's Maria Lucia Palmitessa. Taking advantage of Palmitessa's poor start (three misses out of her first five targets), Roditis took an early lead only to see her Italian foe fight back after not connecting on three of four targets midway through her round of 15. Palmitessa's one-point lead would vanish when she missed two of her last three targets and Roditis coming back with three consecutive hits to close out the round and earn a medal.
Unfortunately, things didn't go as well in the open class as the U.S. was unable to secure the additional Olympic quota it was seeking in Women's Trap. Two-time Olympian and 2008 Olympic bronze medalist Corey Cogdell-Unrein (Eagle River, Alaska) was the top finisher in 18th, finishing two targets away from a potential Finals spot. Cogdell-Unrein was responsible for earning the lone quota after winning the season-opening World Cup event in Acapulco, Mexico.
Kayle Browning (Wooster, Arkansas) finished 46th with 64 targets hit while Kimberley Bowers (Lafayette, California) was 52nd after a score of 63. Browning had been close to earning the other Olympic quota available on four previous occasions. If the other quota had been secured, Cogdell-Unrein would have automatically qualified for a spot on the 2016 Olympic Team based on her performances throughout the year. Now, she and the rest of the U.S. Trap women will be forced to battle it out for just one spot during a two-part Olympic Team Trials process that begins next month in Tucson, Arizona.
The hopes of the U.S. men earning any Trap quota this quad took a perilous turn in the third round Friday after Jake Wallace (Castaic, California) shot a 21 after missing just one target through his first two rounds. His three-round score of 70 ranks him 36th. Anthony Matarese (Pennsville, New Jersey) sits in 74th position with a 67 while Myles Walker (Elkhorn, Wisconsin) is ranked 102nd with a 65.
In the Junior Men's competition, Logan Mountain (Palmdale, California) is ranked 15th after two rounds with a score of 45/50. Ryne Barfield (Poulan, Georgia) and Dustin McGowen (Greenville, Arkansas) both hit 41 targets and are ranked 53rd and 54th.
FOR MORE ON RODITIS & WHAT IT TOOK TO GET HER TO THIS MOMENT, CLICK HERE.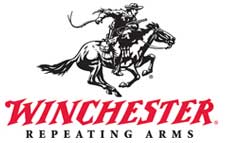 About Winchester Ammunition:
Winchester The American Legend is a global leader in sporting, law enforcement, military and personal defense ammunition production. Winchester continues to raise the bar with new products like Deer Season XP, Long Beard XR and W Train and Defend personal defense ammunition.
Visit www.Winchester.com for product information or connect with us on Facebook at Facebook.com/WinchesterOfficial.
About USA Shooting:
USA Shooting, a 501c3 non-profit corporation, was chartered by the United States Olympic Committee as the National Governing Body for the sport of shooting in April 1995. USA Shooting's mission is to prepare American athletes to win Olympic medals, promote the shooting sports throughout the U.S. and govern the conduct of international shooting in the country.
Check us out on the web at usashooting.org and on Twitter at twitter.com/USAShooting.