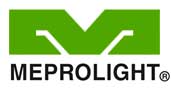 Farmingdale, NY -(AmmoLand.com)- Online retailer OpticsPlanet has nominated Meprolight Night Sights for a 2015 Brilliance Award!
Meprolight night sights and optics are made in Israel for the Israeli Defense Forces (one of the most elite fighting forces in the world) and is one of the most recognizable, as well as trusted names for night sights and optics. Winners are determined by popular vote, so make sure you vote for Meprolight Night Sights at www.opticsplanet.com/brilliance-awards.
Voters are encouraged to select their favorite brands in each category, select "vote & enter" and submit their email address for a chance to win the Brilliance Awards 2015 Sweepstakes! Voters are entered for a chance to win one of five $50, or one $100 OpticsPlanet eGift Certificates.
The Brilliance Awards annually recognizes the very best brands in a variety of categories. This year, Meprolight has been recognized in the Night Sight category.
About The Mako Group:
The Mako Group is the exclusive U.S. distributor of the finest tactical equipment and weapon accessories that have been proven in combat. Products designed for the Israeli Defense Forces, Israeli Security and Israeli Police by Meprolight, FAB-Defense, E-Lander Magazines, Front Line Holsters and RTS Target Systems, are fully available to the U.S. market. Please "like" The Mako Group on Facebook and follow us on Twitter to stay up-to-date on the latest news and products.
For more information, www.TheMakoGroup.com.