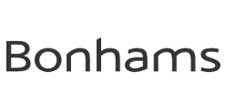 United Kingdom – -(Ammoland.com)- A revolver owned by the man considered by shooting experts to be the greatest crack shot of all time. Waltern Winans (1852-1920) will be sold at Bonhams next Sporting Gun Sale in Knightsbridge on December 2nd.
His revolver is estimated to sell for £2,000 to £3,000 at the Bonhams sale in December.
This fascinating weapon is the fine .450 'Model 3' revolver by Smith & Wesson once owned by the American marksman, Walter Winans who represented the USA at the 1908 Olympic Games in which he won Gold in the double-shot deer-running event. In this highly skilled shooting is required with competitors shooting twice at a deer-shaped target that moved 75 feet in four seconds at a distance of 110 yards.
Winans ability with a gun was not limited to the Olympic Games. He achieved the reputation as the greatest pistol shot of his generation with some amazing feats of marksmanship. He was able to snuff out a candle with one shot, hit the bull's-eye of a reversed target three times in a row and cut a playing card in half, firing at it side on. He played polo with a rifle, keeping the ball moving smartly with each shot.
Patrick Hawes, Director of Bonhams Sporting Guns Department, comments: "This weapon is remarkable because of its previous owner. Whoever buys it in December will own a piece of history."
For more information please contact Julian Roup at [email protected] or call 07970 563958