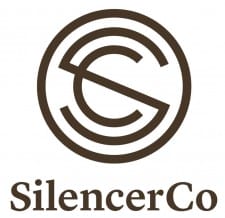 West Valley City, UT -(AmmoLand.com)- At SilencerCo, advocacy is a core tenet – and one that we hope all industry partners and loyal customers will participate in.
We encourage you to add your voice to the cause by filling out the form found at www.FightTheNoise.org and sending it to your Representatives and Senators – via email and standard mail – letting them know that you stand with SilencerCo and support the Hearing Protection Act.
True to SilencerCo nature, we want you to stand up for what you believe in – but we also want to make doing so as simple possible. Our Take Action form requires less than five minutes to fill out, and with a few personal touches from you – such as first-hand positive experiences with silencers – will be an invaluable tool in showing legislators how strong our voices are.
This effort won't be fast, and it won't be easy – but most things worth fighting for aren't. With your help, there will be a day when silencers are seen for what they really are: tools of safety for and enjoyment by law-abiding citizens.
For more information and to review the Hearing Protection Act, go to www.FightTheNoise.org.
To learn more about SilencerCo, please visit www.silencerco.com.
About SilencerCo:
Founded in West Valley, Utah in 2008, SilencerCo started with a belief in the fundamental premise that firearms don't have to be loud and has now become the market leader in sound suppressors, muzzle devices and related products. By investing in innovation, customer service, organic manufacturing, advocacy, education and talent, SilencerCo is now focused on making firearms hearing-safe for all hunting and shooting applications, introducing products that have never been made before, and making the buying experience a better one.
For more information, please visit www.SilencerCo.com.