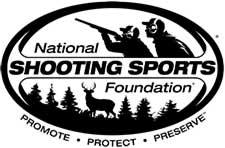 NEWTOWN, Conn –-(Ammoland.com)- Knowingly transferring a firearm to prohibited individuals and providing false statements on ATF Form 4473 required to purchase a firearm are federal crimes, with fines up to $250,000 and prison sentences up to 10 years.
For those found to have committed these crimes, National Shooting Sports Foundation supports prosecution to the fullest extent of the law.
But one might conclude that no such laws exist if you only listen to politicians who claim there are no federal laws against firearms trafficking.
Case in point: News coverage from Rochester, New York, this week of a multi-agency effort to bring violent crime there under control included this explanation from an ATF public information officer who said:
"Trafficking weapons is illegal. If you're buying a weapon that you're claiming is going to be yours and then you willfully and knowingly put that weapon in someone else's hands, you're committing a crime."

This clear declaration was followed by the line: "But there is no federal law that defines gun trafficking as a crime. In October, U.S. Senator Kirsten Gillibrand outlined a second bid to try and change that."
So, what's really the case?
Here's how the ATF defines it: "The term 'firearms trafficking' refers to the illegal diversion of legally owned firearms from lawful commerce into unlawful commerce, often for profit … ATF uses the term 'diversion,' in addition to 'trafficking.' 'Diversion' is a broader term than 'trafficking' and encompasses any movement of firearms from the legal to the illegal marketplace through an illegal method or for an illegal purpose."
So, it's the politics of the definition and misinforming, or at least under-informing the public, for the political advantage of appearing to do something.
About NSSF  The National Shooting Sports Foundation is the trade association for the firearms industry. Its mission is to promote, protect and preserve hunting and the shooting sports. Formed in 1961, NSSF has a membership of more than 6,000 manufacturers, distributors, firearms retailers, shooting ranges, sportsmen's organizations and publishers. For more information, log on to www.nssf.org.