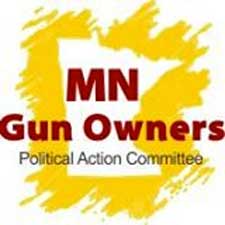 St. Paul, MN -(AmmoLand.com)- Rep. Kim Norton (DFL – 25B – Rochester) thinks that gun owners should have to get a license to own a gun, that the government needs to know "where the guns are", and that registration would work just fine for guns, because she has to register her Kayak.
In this episode, Rob and I talk through the "commonsense solutions" proposed by Rep. Norton and the threat that they pose to gun owners here in Minnesota. We also answer a few questions from our listeners, including the question "Can I open carry in Minnesota?"
Click here to listen online via our website.
The MN Gun Report is now available on iTunes:
We look forward to your feedback, comments, and questions via our website.
Like what you're hearing and want to support our efforts? Make a contribution in just a few minutes via our website.
About the Minnesota Gun Owners Political Action Committee:
Minnesota Gun Owners Political Action Committee (MNGOPAC) is a non-partisan single-issue political action committee that supports pro-Second Amendment lawmakers and candidates seeking state and federal office in Minnesota. MNGOPAC mobilizes Minnesotans through grassroots efforts to support pro-Second Amendment candidates while financially supporting candidates throughout the state.
Learn more about MNGOPAC at www.mngopac.org.