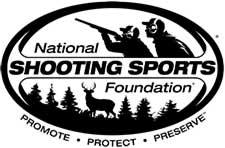 NEWTOWN, Conn – -(Ammoland.com)- The Washington, D.C. Circuit Court of Appeals this week issued an order undoing years of litigation after it found Senior Judge Scullin, a temporarily assigned visiting judge, should not have heard the case of Wrenn v. District of Columbia regarding the right of citizens to carry handguns.
This sudden turn of events stems from a request by the court that the parties provide briefs on the issue of whether Scullin, who entered an order finding the District of Columbia's requirement that required applicants for a D.C. carry license to provide "good reason" to be unconstitutional, was properly authorized to hear the case.
"Alan Gura of Gura & Possessky in Alexandria, Virginia, represented the group that challenged the city's gun-licensing scheme. He said in an email that the D.C. Circuit's decision was "disappointing," but he was prepared to go forward with a new judge.

"We hope the next judge decides the outstanding preliminary injunction motion as soon as possible," Gura said.

The D.C. Office of the Attorney General had argued that Scullin shouldn't have heard the case. Attorney General Karl Racine said in a statement that the decision was "good news for public safety in the District of Columbia."

"This ruling increases the likelihood that the case will be heard before a judge from our community—something that we have argued is crucial to understanding the public-safety issues at stake," Racine said.

The case will go back to the district court for assignment to a new judge."
As a result, the D.C. Circuit has vacated Scullin's order and the tough standard is back in place. Expect further litigation on this issue.
About NSSF  The National Shooting Sports Foundation is the trade association for the firearms industry. Its mission is to promote, protect and preserve hunting and the shooting sports. Formed in 1961, NSSF has a membership of more than 6,000 manufacturers, distributors, firearms retailers, shooting ranges, sportsmen's organizations and publishers. For more information, log on to www.nssf.org.