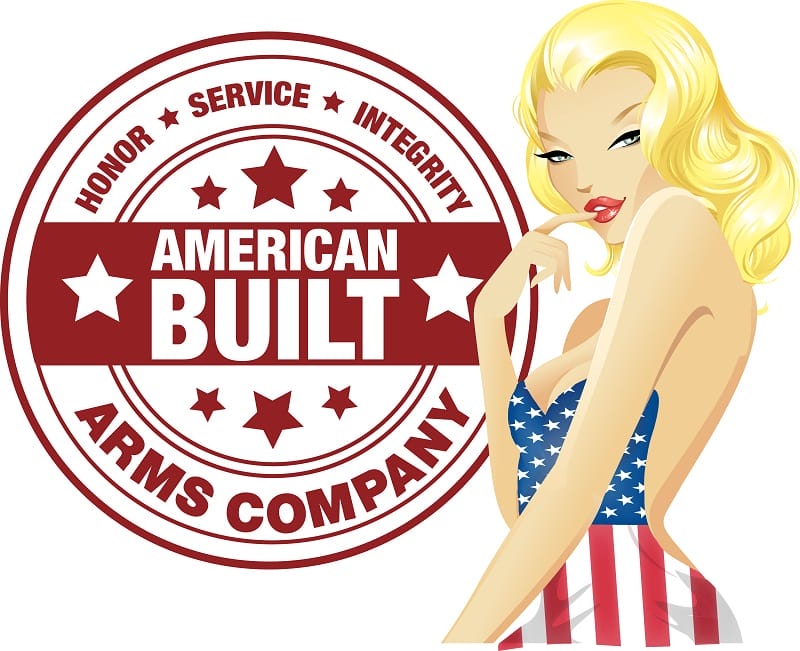 Glen Rock, PA (AmmoLand.com)- American Built Arms Company (A*B Arms brand) is proud to introduce their latest innovative, lightweight product; the A*B Arms Urban Sniper Stock.
The Urban Sniper Stock provides the strength and durability needed in today's challenging urban environments. The A*B Arms Urban Sniper Stock is designed and engineered for military, law enforcement, and firearms enthusiasts.
The A*B Arms Urban Sniper Stock is a compact, lightweight, ergonomic precision rifle buttstock that can be used on any weapons system that utilizes a carbine length buffer tube. The ambidextrous cheek riser of the Urban Sniper Stock can be removed to create the Urban Assault Stock, an ideal butt stock for AR-style rifles.
Designed and manufactured in the U.S.A. by a Veteran-Owned company
Fixed-Adjustable design – creates a rock-solid stock that eliminates movement and noise found in conventional carbine stocks
Has a solid fixed stock body with an adjustable, spring loaded butt pad
Spring loaded butt pad extends 1.25" with the touch of a button and is adjustable in .45" increments with four positions
At 9.5 ounces and 6.7" in length (collapsed), the Urban Sniper Stock is the smallest and lightest sniper-style butt stock on the market
Can be mounted on Mil-Spec or commercial buffer tubes
Ambidextrous QD swing swivel mounts
1913 Picatinny rail on the bottom for mounting monopods and other accessories
Removable, fully adjustable and ambidextrous cheek riser system
Forward mounted, ergonomic and compact 5.25" cheek riser
Cheek riser adjusts 0.75" from the body of the stock
Cheek riser can be removed to create the Urban Assault Stock
Proprietary formula of heat stabilized nylon reinforced with high strength fibers
Comes standard on the MOD*X GEN III Modular Rifle System
The A*B Arms Urban Sniper Stock and Urban Assault Stock will be shipping in late-January, 2016 and will be on display at SHOT Show in the American Built Arms Company booth #8108 (1st Level LE Area).
About American Built Arms Company:
Headquartered in Glen Rock, Pennsylvania, in an area with a long tradition of manufacturing excellence and craftsmanship, American Built Arms Company (A*B Arms) was founded on the principles of Honor, Service and Integrity. A*B Arms is a Veteran-owned, Type 07/NFA FFL, privately held manufacturing company providing the defense industry, security and law enforcement, sporting goods and firearms owners with American-made, quality firearms products and accessories.
For more information, visit: www.abarms.com.