Georgetown Man Jailed on Numerous Charges Including Possession of Multiple Weapons by a Person Prohibited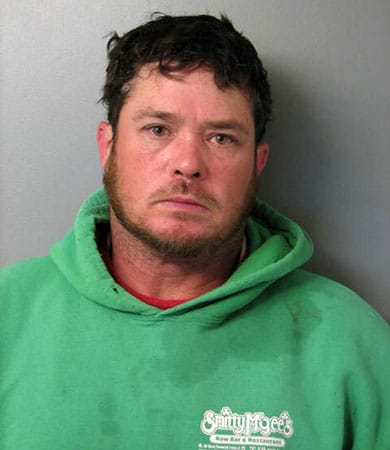 Georgetown, DE -(AmmoLand.com)- Following a criminal investigation, a Georgetown man was arrested Jan. 19 by Fish & Wildlife Natural Resources Police for multiple weapons, drug and hunting violations, including possession of weapons by a person prohibited.
Franklin D. Conaway III, 37, was charged with five felony counts of possession of a firearm/ammunition by a person prohibited; one count each of possession of drug paraphernalia, unlicensed hunting and failure to display required hunter orange during a firearms deer season; and two counts each of possession of unlawfully taken antlered deer, failure to tag antlered deer and failure to check antlered deer within 24 hours.
Officers seized as evidence two shotguns, a handgun, a bow with arrows, an assortment of ammunition, drugs, drug paraphernalia and deer parts. In addition, the investigation by Natural Resources Police found that Conaway had an active warrant for his arrest with the Delaware State Police on charges of driving with a suspended or revoked license, failure to maintain lane position and leaving the scene of an accident.
Conaway was taken to Justice of the Peace Court 3 in Georgetown for a bond hearing, and was remanded to the Sussex Correctional Institution in Georgetown in lieu of $56,250 secured bond, pending a preliminary hearing in the Sussex County Court of Common Pleas.
About the Delaware Department of Natural Resources and Environmental Control (DNREC):
DNREC is committed to preserving the quality of Delaware's environment, maintaining the health and safety of its residents, and protecting the natural systems upon which life depends. DNREC's Division of Fish and Wildlife's mission is to ensure that the freshwater, marine and wildlife resources of the State of Delaware will be conserved and managed for equitable and sustainable use.
For more information, visit: www.dnrec.delaware.gov.