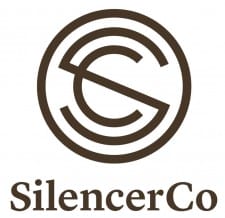 West Valley City, UT -(AmmoLand.com)- The Omega 9K, like the full-size Omega from which it draws its name, is an exceptionally versatile suppressor and is the smallest, lightest, and quietest silencer of its kind in the world at just under 5″.
Full auto rated and usable with pistols, .300 BLK rifles, and submachine guns, the Omega 9K offers extreme durability in an ultra-compact package.
Omega 9K Specs:
Weight: 8.8 oz. with Direct Thread Mount
Length: 4.7"
Finish: Black Oxide
Compatible Calibers: 9mm to .300 BLK (Subsonic and Supersonic)
Accessories: Compatible with all Octane mounts and pistons.
MSPR: $865
With the fully-welded, tubeless, minimalist Osprey 9K, big sound suppression now comes in a tiny footprint.
About SilencerCo:
Founded in West Valley, Utah in 2008, SilencerCo started with a belief in the fundamental premise that firearms don't have to be loud and has now become the market leader in sound suppressors, muzzle devices and related products. By investing in innovation, customer service, organic manufacturing, advocacy, education and talent, SilencerCo is now focused on making firearms hearing-safe for all hunting and shooting applications, introducing products that have never been made before, and making the buying experience a better one.
For more information, please visit www.SilencerCo.com.