Photos courtesy of Larry Atil at www.pillarmediagroup.com
by Mike Searson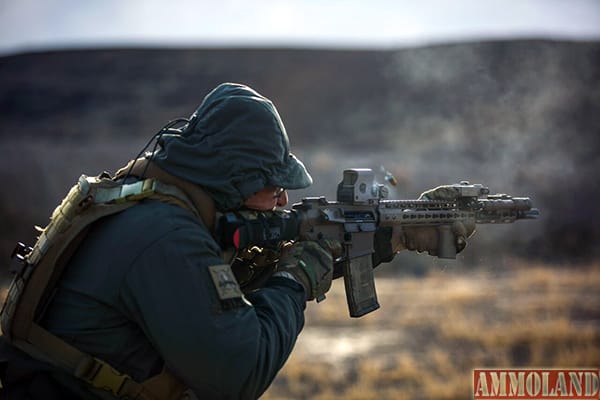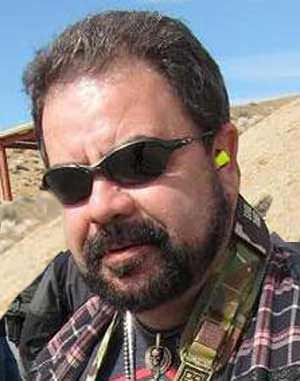 United States -(AmmoLand.com)- Probably the most important advice anyone can receive when buying a firearm is to buy some ammunition and take a training course.
Training courses are two-fold, you can learn a lot of information and techniques, plus put your guns and gear through the paces to make sure you were not sold a "bill of goods" and that your equipment is either sound or needs improvement.
We recently had the good fortune to take advantage of two such courses offered by LMS (Last Man Standing) Defense: Low light pistol and low light carbine.
A low light course is vital for self defense as that is when you are most likely to need to use your firearm. Our instructor was Daniel Bales, a veteran law enforcement officer who is one of the most patient and knowledgeable instructors we have come across in over 3 decades of shooting.
These were also not beginner classes, and each required prerequisites.
First Rule of Low Light: Have a Light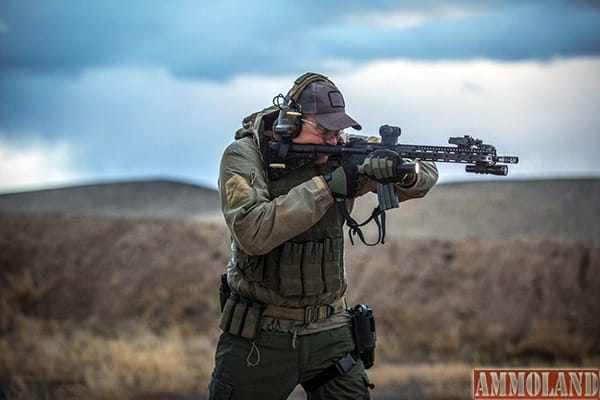 In addition to having a weapon mounted light for each class, we brought an assortment of hand held flashlights along for the ride.
Shooting began after the 2:00 pm safety brief on both days and while there was plenty of light in the beginning for familiarization, the Northern Nevada sunset at 4:45 p.m. meant for a good 5 hours of lowlight shooting.
Many of the basic flashlight techniques (FBI, Fist to cheek, Harries and Ayoob) work equally well with the carbine, although the FBI and fist to cheek holds with a separate hand held light will make you wish you brought along a lighter weight carbine in order to pull off one-handed shooting with a rifle.
An interesting drill was the barricade competition with a barricade designed by Kyle Lamb. There are 9 strategically cut holes that allow the barrel of your rifle and possibly the focal plane of your sight to get through. In some instances you can take advantage of the weapon light, but we found about midway that the handheld offered better chance to light up the target.
Night Sights
We found the night sights on our handgun (H&K USP Compact Tactical 45) and our carbine (ACOG with tritium front sight post on our irons) to be useless for the most part. You can see the sights in total darkness but cannot see your target without a flashlight, which of course makes the sights useless.
This was probably our biggest lesson and after watching others more successfully use a weapon light in conjunction with fiber optic sights, we know the direction our equipment will take in the future.
The class sizes seem small at 12 or so students and shooting in two strings of 5 or 6 allows the instructors to spend more individual time with each student than some shooting academies that offer similar courses.
LMS attracts experienced shooters from all walks of life and training at this level means your peers are more serious about their training and gear than the average shooter.
For more information about the upcoming courses offered by LMS Defense: http://lmsdefense.com/schedule.html
About Mike Searson:
Mike Searson's career as a shooter began as a Marine Rifleman at age 17. He has worked in the firearms industry his entire adult life as a Gunsmith, Ballistician, Consultant, Salesman, Author and was first certified to teach firearms safety in 1989.
Mike has written over 2000 articles for a number of magazines, websites and newsletters including Blade, RECOIL, OFF-GRID, Tactical Officer, SWAT, Tactical World, Gun Digest, Examiner.com and the US Concealed Carry Association as well as AmmoLand Shooting Sports News.