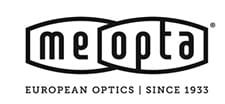 Hauppauge, NY -(AmmoLand.com)- Meopta is pleased to add the MeoStar R2 8×56 RD to its premium R2 riflescope line.
This fixed-power 30mm scope is ideal for moderate-range hunting in low light, whether hunting from a stand or in open terrain out west.
The 56mm objective lens, and resulting high twilight factor, allows hunters to see fine details more clearly at dawn and dusk when game is on the move. Meopta's world-class MeoLux lens coating, premium Schott glass lenses and expert design enable an industry-leading 99.8% light transmission per glass surface. Images are crystal clear and bright with exceptional color reproduction and edge-to-edge clarity across the entire field of view.
"The 8×56 fixed-power riflescope is very popular with Europeans who hunt in low light and even at night," said Reinhard Seipp, general manager and chief operating officer of Meopta USA. "The large 7mm exit pupil of this riflescope floods the eye with light, allowing hunters to see fine detail in extremely low light. This means hunters using this riflescope can see to take the shot both earlier and later in the day than most scopes would allow."
The MeoStar R2 8×56 RD riflescope features ¼ MOA windage and elevation adjustments and is available with illuminated reticles 4C or 4K in the second focal plane. The RD8 illumination system in this scope has eight levels of reticle intensity so the brightness level of the red dot can be adjusted to accommodate the ever-changing light and weather conditions in the field – from the brightest sunshine and snow to the dimmest light.
The windage and elevation turrets are quickly resettable to zero and easy to grip, even with gloves on. Eye relief is constant at 3.9 inches and the quick-focus eyepiece ensures a crisp, clear and sharp image. Meopta's MeoDrop hydrophobic lens coating easily repels rain, snow, skin oils and dirt while the external lens surfaces are protected from scratches and abrasion by Meopta's MeoShield coating which meets military specifications for durability and surface hardness.
Like all Meopta riflescopes, the MeoStar R2 riflescope is machined from a solid block of aircraft-grade aluminum alloy and built to withstand extreme conditions. The scope features an anodized exterior for scratch resistance and is waterproof, shockproof and fogproof for maximum performance and durability.
The MeoStar R2 8×56 RD is backed by Meopta's North American lifetime transferable warranty.
About Meopta:
The Meopta Group is a U.S. family-owned, multinational company with facilities in the United States and Europe. Founded in 1933 in Czechoslovakia (now the Czech Republic), Meopta is a leading manufacturing partner to many of the world's finest optical brands. In their Czech facility, Meopta conceives, develops and manufactures precision optical and electro/optical systems for semiconductor, medical, aerospace and military industries as well as for consumer markets. In their New York plant, precision optical products are manufactured and assembled to exacting standards in clean-room environments for the military, industrial and consumer markets.
For more information regarding Meopta, please visit www.MeoptaUSA.com.