Irish Setter joins impressive list of Minnesota corporations committed to conservation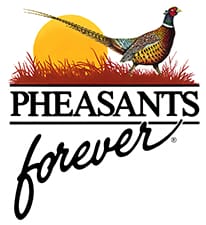 St. Paul, MN -(AmmoLand.com)- Pheasants Forever & Quail Forever is proud to announce Irish Setter Boots as a new national sponsor and the official upland hunting boot of "The Habitat Organization."
The partnership provides Irish Setter Boots with a wide array of marketing opportunities to educate the organization's members and supporters about their celebrated line of hunting footwear. In return, Irish Setter provides a financial commitment to further the organization's wildlife habitat conservation mission.
"Bird hunters are loyal to their bird dog breed, favorite shotgun, and a quality pair of boots," explained Brad Heidel, Pheasants Forever & Quail Forever's Director of Corporate Partnerships. "The folks at Irish Setter recognize that equation and their sponsorship of our organization will help ensure bird hunters have quality acres of habitat to put those boots to use into the future."
Irish Setter Boots  joins an impressive list of Minnesota-based companies who have witnessed the impact of Pheasants Forever & Quail Forever projects in their local communities, and have stepped up to make a commitment to conservation. Of the organization's eleven national sponsors, Irish Setter becomes the fifth headquartered in Minnesota; including Gander Mountain, Federal Premium Ammunition, Polaris Ranger, and Apple Autos.
"I'm pleased to announce the new partnership between Irish Setter Boots, Pheasants Forever, and Quail Forever," said Steve Kitts, Irish Setter General Manager. "Irish Setter shares a commitment to conservation efforts across North America with Pheasants Forever and Quail Forever. As hunters and conservationists, we believe in the common goals of preserving habitat for future generations and promoting public awareness through education."
In addition to advertising in Pheasants Forever Journal, Quail Forever Journal, and the organization's websites, the following highlights key components of the partnership:
About Irish Setter:
Based in Red Wing, MN, Irish Setter is a division of Red Wing Shoe Company that produces a full line of performance hunting boots and rugged outdoor casual footwear. Irish Setter continues to use leading technologies and the finest materials to offer customers the highest quality outdoor footwear.
For more information about Irish Setter's heritage, products and retailers, visit www.irishsetterboots.com.
About Pheasants Forever:
Pheasants Forever, including its quail conservation division, Quail Forever, is the nation's largest nonprofit organization dedicated to upland habitat conservation. Pheasants Forever and Quail Forever have more than 145,000 members and 700 local chapters across the United States and Canada. Chapters are empowered to determine how 100 percent of their locally raised conservation funds are spent; the only national conservation organization that operates through this truly grassroots structure. Since creation in 1982, Pheasants Forever has spent $634 million on 502,000 habitat projects benefiting 14.1 million acres nationwide.
Charity Navigator recently designated Pheasants Forever as an "exceptional" charity.