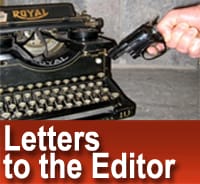 USA –  -(Ammoland.com)- Regarding the upcoming question to unseat Grover Norquist from the NRA board, after his majority approval by voting NRA members to the board, less than year ago.
Here is what everyone is missing and what Todd Rathner was try to get at in his recent OP-ED's.
This is not a yes or no vote for Norquist to be on the board, this recall question is an attack on the organization and structure of your NRA board.
This is a recall question that has been forced upon the NRA membership by a few anti NRA people who have found a loop hole in the NRA member bylaws.
They are using it to create an issue where none should be and cause fighting among NRA members.
The recall was initiated by a super minority of 450 petitioners out of 5,000,000 NRA members. I repeat, that is 450 individuals vs 5 million!
That is called tyranny of the minority.
This minority, taking advantage of a NRA bylaw loophole, has thrown the stable process of orderly elections into disorder, no large organization can effectively function if the board members and the organization is having to deal with random recalls or chaotic changes in board members. All initiated just because a super minority of members has a grudge against a newly elected board member.
To put it in terms you can understand, say your guy, who you love, was just voted onto the NRA board.
Well I don't like him, so all I need are 450 of my Facebook friends, who meet the qualifying NRA voting guidelines, and I can have a recall order thrown against him and force him into resigning his board seat until after the next member vote. It is chaos and that is exactly what is going on with this question on the ballot.
If the antis are successful with this effort we will see this used, again and again, to disrupt the entire board operation. And anyone shouting yes to the recall is only helping their cause of harming the entire NRA organization.
Grover Norquist
If you don't like Norquist you can just vote him out when his board term comes up. But if he is voted out through this end run, the antis will have a field day touting how the NRA is corrupt and it will become a tactic for them to target and impugn other NRA board members.
If you hate Norquist, vote him out next time he is up for election, not this way. Anyone insisting on this recall vote is clueless or worse, not on the side of gun rights and the 2A
The correct way to add or remove board members, that you may or may not like, is by regular board member elections. Every board member comes up for re-election every three years.
Vote NO on the 2016 Recall Question
NRA Life Member Tred Law