By Dean Weingarten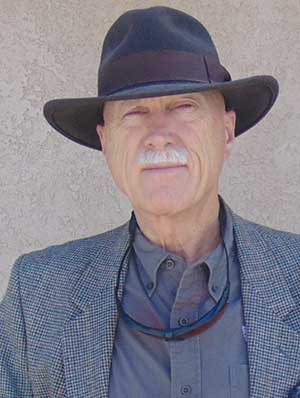 Arizona – -(Ammoland.com)-
An open carrier in Virgina is reported to have had his handgun stolen in Newport News, on January 29th, 2016.  The location is listed as on the 6000 block of Jefferson Avenue, and is said to have happened about 8 p.m.  From dailypress.com:
The victim, a 37-year-old Hampton man, told police he was robbed as he walked across Jefferson Avenue to the lot at the Windsor House after visiting a friend at the Travelers Inn. He was wearing his handgun in a holster, open carry, on his hip, Eley said.

The man said he was approached from behind by two men, and one of them demanded his gun. The other then grabbed the gun from the holster and pushed him to the ground. Both men fled on foot southbound toward the trailer parks, Eley said.
This is only the third instance of an open carrier being robbed of his weapon that I have seen reported in the last 10 years.  All were at night; one was in Miwaukee, where the robber approached the open carrier from behind; the second was in Washington State Oregon, where the open carrier was forbidden from having the firearm loaded while open carrying, and this is the third.
In an attempt to understand the dynamics of this case a bit better, I did some Internet research and used Google maps to see the location.  It is at 6035 Jefferson Avenue.  That is the address of Windsor House.  You can see the parking lot clearly.
I wonder how dark it is in this location at 8 p.m. on January 29th, and if the robbers knew the victim was armed before they attacked.  I did not see any street lights, when I scanned the street view on google maps.  Windsor House is an apartment complex, the side toward Jefferson Avenue only shows three windows,  so there was not much light from the apartments.  There are no windows on the street side of the building across the street from the Windsor House, and the area is not intensively built up, as you can see from the overhead view.
8 p.m. is well after dark on January 29th. Sunset occurred at 5:27 p.m. There was a 3/4 full moon that night, but it did not rise until nearly 11 p.m.
It is possible that this was a planned attack to get the firearm. However, there is no mention of the robbers being armed.  Perhaps the robbers knew that the open carrier was impaired in some way. It is not common for robbers to go up against a known armed man, unarmed, in a planned attack. It seems likely that this was an opportunistic attack, where, as has happened with some concealed carriers, the attackers did not discover that their victim was armed until after they had initiated the attack.
It would be appreciated if any people in the area could describe how well lit that area of Jefferson avenue is after dark at this time of year.
If you can, take pictures.
c2016 by Dean Weingarten: Permission to share is granted when this notice is included. Link to Gun Watch
About Dean Weingarten;
Dean Weingarten has been a peace officer, a military officer, was on the University of Wisconsin Pistol Team for four years, and was first certified to teach firearms safety in 1973. He taught the Arizona concealed carry course for fifteen years until the goal of constitutional carry was attained. He has degrees in meteorology and mining engineering, and recently retired from the Department of Defense after a 30 year career in Army Research, Development, Testing, and Evaluation.