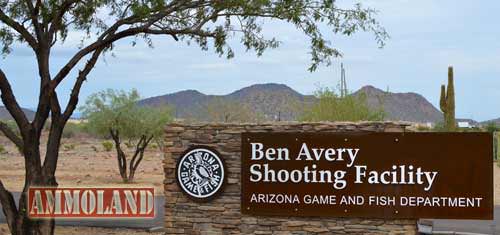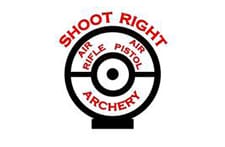 Tempe, AZ -(AmmoLand.com)- We are going to be giving away top ten prizes and will be holding a top ten shoot off.
We will have no shooting divisions and we won't be doing different classifications for red dot sights or different guns lengths. Also feel free to use the demo airgun and airsoft guns (pistols/rifles/shoguns). This will be held at Ben Avery Shooting Range $5 entry.
Details: Saturday 2nd Air 3 Gun Match: April 2, 2016 9am to 1pm Match $5 2pm until done top ten shoot off. Prizes for the top ten. First 50 signed up day of event get 1 NRA Day T-shirt. If you have a airgun or airsoft pistol, rifle or shotgun bring them. What you do not have we will supply.
What Is Target? IASS 3 gun is a dynamic shooting sport requiring the competitor to deploy a Pistol, Rifle and Shotgun in a competitive match. These matches weight both speed and accuracy on various types and difficulties of stage presentations.
Airsoft/airguns will we have on location:
1. Elite Force Race Gun
2. Elite Force M4 CQB
3. Lm4 KWA
4. Tokyo Mauri 870
5. SIG Sauer MCX airrifle.
When: April 2rd. 2016, 8am to 4pm
(Approximately 8 hour day)
Where: Ben Avery Shooting Range Pistol Bay.
Cost: $5ea.
Contact: Rob Potter NRA Rifle & Pistol Certified Coach Level 2 and CRSO [email protected]
Phone: 602-288-5324
Guns will be provided if you need them
Bring your own food, drinks or coffee
Over $800 in Prizes!!
About Shoot Right AZ:
Shoot Right AZ: This organization is a nonprofit organization and is not organized for the private gain of any person. The purpose for which this organization has been organized is to educate children and adults with regard to personal safety and security throughout the State of Arizona and the world. We are a non-profit shooting club organization dedicated to teaching children and adults safety techniques that focus on gun safety, basic rifle/pistol airgun, small bore, firearms, the history of NRA shooting, youth airgun shooting leagues, summer camps, hunter education, NSSF Project Child Safe Gun Lock program, adult NRA, and NSSF First Shot programs. Shoot right will also organize instructor or coaching courses for adults. We educate using various tools such as a Laser Shot Range (pistol/rifle/shotgun/archery), safety instructional DVDs, and other educational material. We provide our service using various forums such as public presentations, our website, emails, multi-media tools, personal one-on-one consultation, and other forums as the Board of Directors may designate. Shoot Right requires 100% of the membership base possess an up-to-date NRA membership.
For more information, visit: www.shootrightaz.org.