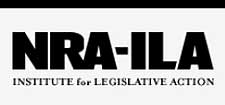 Washington, DC – -(Ammoland.com)- The United States Court of Appeals for the Fourth Circuit announced this afternoon that it has agreed to an en banc re-hearing in Kolbe v. Hogan.
As we previously reported, the Fourth Circuit's earlier decision in Kolbe has the potential to invalidate Maryland's ban on common semi-automatic firearms and detachable magazines.
  The Kolbe decision is extremely important, as it is the first instance where a United States court of appeals required "strict scrutiny," the most stringent form of judicial review, for a ban on so-called "assault weapons" and detachable magazines.
The outcome is the re-hearing is too close to call at this point.  We will keep you apprised of further developments of this NRA-supported case as they occur.
About:
Established in 1975, the Institute for Legislative Action (ILA) is the "lobbying" arm of the National Rifle Association of America. ILA is responsible for preserving the right of all law-abiding individuals in the legislative, political, and legal arenas, to purchase, possess and use firearms for legitimate purposes as guaranteed by the Second Amendment to the U.S. Constitution. Visit: www.nra.org