By Dean Weingarten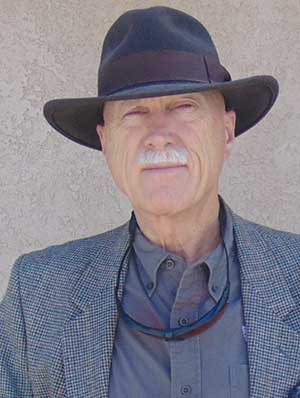 Arizona – -(Ammoland.com)- Idaho moved a step closer to "Constitutional" or permitless carry on 14 March, 2016.  The Idaho Senate passed SB 1389 27-8.  The bill would remove the ban on the carry of concealed weapons inside city limits in Idaho, for those people over 21 who can legally possess firearms but do not have a concealed carry permit.
Residents of Idaho already have the right to carry concealed weapons in 99% of the state.  This small incremental step places Idaho with eight other states that have restored most of "Constitutional carry" the state of law that existed when the Bill of Rights was ratified on December 15th, 1791. From the freebeacon.com:
State senator Curt McKenzie, the lead sponsor of the bill, said via email, "The law should not be a trap for the unwary. Idaho has always allowed law abiding citizens to conceal carry firearms in the counties without a permit. But current law makes it a crime for citizens to cross the invisible line into a municipality unless they openly carry their firearm, which makes a lot of people uncomfortable. Someone could drive in the county with a loaded gun holstered by their seat, but they could be committing a crime once the street crosses into a city. That is not good law."
The eight other states that have close approximations to "Constitutional carry" are Alaska, Arizona, Arkansas, Kansas, Maine, West Virginia, Wyoming, and Vermont.  Idaho would make the eighth state to eliminate the necessity of a permit to carry concealed weapons for adults who can legally possess handguns. Vermont has had Constitutional carry since statehood in 1791, a few months before the Bill of Rights was ratified.
Bans on the concealed carry of weapons, or the requirement for permits, came in  three general waves; in the 1830's in slave holding states; after the Civil War or War Between the States (aimed primarily at freed slaves), and in the early 1900's as a way to insure that Southern European immigrants and non-whites were disarmed.  A Vermont town passed a concealed carry ban in 1903, but it was struck down by the State Supreme Court.
In 2003, a hundred years later, the wave of reversing those infringements on the Second Amendment washed over Alaska.  It has since gained momentum and has covered Arizona, Wyoming, Arkansas, Kansas, Maine and West Virginia. Main and West Virginia were added in the last eight months.  If Idaho passes SB 1389, that will be three states in less than a year.
The bill has some restrictions.  It is limited to people 21 or over who may legally possess handguns;  it does not include non-residents.  From SB 1389(pdf):
(d) Outside the limits of or confines of any city, if the person is over
eighteen (18) years of age and is not otherwise disqualified from being
issued a license under subsection (11) of this section.
(4) Subsection (3) of this section shall not apply to restrict or pro-
hibit the carrying or possession of:
(a) Any deadly weapon located in plain view;
(b) Any lawfully possessed shotgun or rifle;
(c) A firearm that is not loaded and is concealed in a motor vehicle;
(d) A firearm that is not loaded and is secured in a case; and
(e) A firearm that is disassembled or permanently altered such that it
is not readily operable; and
(f) A concealed handgun by a person who is:
(i) Over twenty-one (21) years of age;
(ii) A resident of Idaho; and
(iii) Is not disqualified from being issued a license under sub-
section (11) of this section.
(5) The requirement to secure a license to carry concealed weapons un-
der this section shall not apply to the following persons:
(a) Officials of a city, county or the state of Idaho;
(b) Any publicly elected Idaho official;
Many have wondered what was keeping Idaho from restoring permitless carry.  Perhaps it is that  current law exempts all elected and unelected state, city and county Idaho officials from the permit process.
If the bill passes the legislature, it is likely that Governor Otter will sign it.  The Idaho Sheriffs  Association has endorsed the bill.  An endorsement requires a vote of two thirds of the members.
©2016 by Dean Weingarten: Permission to share is granted when this notice is included.  Link to Gun Watch
About Dean Weingarten;
Dean Weingarten has been a peace officer, a military officer, was on the University of Wisconsin Pistol Team for four years, and was first certified to teach firearms safety in 1973. He taught the Arizona concealed carry course for fifteen years until the goal of constitutional carry was attained. He has degrees in meteorology and mining engineering, and recently retired from the Department of Defense after a 30 year career in Army Research, Development, Testing, and Evaluation.