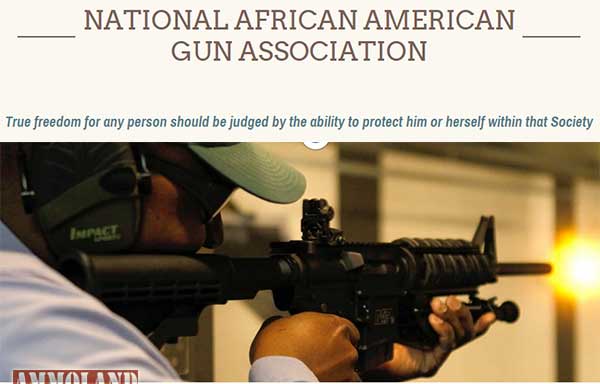 Black Creek, GA –  -(Ammoland.com)- You know sometimes the "Firearm Gods" just look down on and show you favor and allow you to experience things that most humans in this world don't get to do.
Well last week Sean Campbell ( EVP of NAG) and myself got the experience of a life time and were able to go to the Daniel Defense Manufacturing Facility and get a tour and meet the staff, it was a great time.
We are talking "Bucket List"……. The facility has cutting edge technology and is located in Black Creek, GA about 3 hours south of Atlanta. The moment you see the place you automatically notice the security cameras and the high tech feel of the company….This is Daniel Defense…..
From our arrival to the time we left the entire Company treated us like "Family" and showed us a lot of love. Our tour guides were Matt Allbritton- Director of Marketing, Travis Tipps, and Thomas Carlson.
Outstanding guys who really spoiled us. We got to see the entire facility even areas that were out of the norm including an overview of their process and what makes their Rifles set the standard in the Industry. The facility is a modern marvel and the Engineering Team along with the Staff has developed a great product.
At the conclusion of our visit we got a chance to shoot some of their new Rifles that are on the market. They were the " ISR (Integrally Suppressed Rifle) and Daniel Defense MK18 Rifle. Both of these are NFA weapons. The MK18 is a short barreled rifle (under 16″) and the Daniel Defense DDISR Rifle requires a tax stamp on the suppressor
Both are great weapon systems that bring a lot of heat. If you are in the market for a top rated gun then this might be what you are looking for: ( see both below).
About National African American Gun Association (NAAGA):
The goal of the National African American Gun Association is to have every african american introduced to firearm use for home protection, competitive shooting, and outdoor recreational activities. We are a civil rights organization focused on self preservation of our community through armed protection and community building. The National African American Gun Association provides a network for all african american firearm owners, gun clubs and outdoor enthusiasts. We welcome people of all religious, social, and racial perspectives. We especially welcome african american members of law enforcement and active/retired military.
For more information, visit: www.naaga.co.