Multi User Sharing powered by Google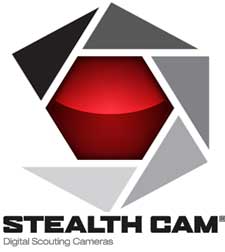 Grand Prairie, TX -(AmmoLand.com)- In keeping with the rapid advancement in wireless technology, Stealth Cam has released a major upgrade to the GXW Wireless App – Stealth Cam Remote 2.0.
By integrating Google Drive into the APP, users can now set up automatic sharing to unlimited friends, family & clients. The main account holder can assign viewing or editing permissions to the drive to each shared individual. Once shared access is set up, incoming images from the GXW camera automatically get pushed out to the shared folder.
GXW – Google Drive integration also now allows the users to view images directly on a laptop or PC for desktop viewing.
The Stealth Cam GXW Remote APP 2.0 upgrade is available now and is FREE for both Apple and Android devices.
About Stealth Cam, LLC:
Founded in 2000, Stealth Cam, LLC offers a variety of digital scouting/surveillance and specialty cameras, along with a variety of accessories to enhance output of these products. For more information, contact: Stealth Cam, LLC, 3385 Roy Orr Blvd. Grand Prairie, TX 75050, Phone: 877-269-8490,http://www.gsmoutdoors.com/stealth-cam or email [email protected] Stealth Cam is a division of GSM Outdoors.
Learn more about their brands at www.gsmoutdoors.com.