by Bob Shell
Mauser Model 12 Extreme Rifle review and ammunition test.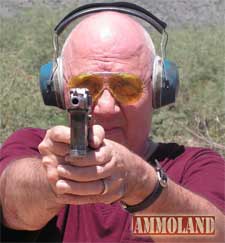 Apache Junction, AZ -(AmmoLand.com)- One of the fine European gunmakers is the Mauser line.
They make a lot of high dollar drillings and doubles as well as various bolt-action guns including the Mauser Model 12 Extreme Rifle or M12, that I am testing here. It is a standard type of rifle and the one I received is in the 30-06, which in my view is the most versatile hunting cartridge available.
The rifle I received is a basic model per my request known as the Extreme. I don't see doing T & E work on fancy high dollar guns that few can afford.
In addition, if something happens to it while in my care I surely don't want something that I would have to mortgage the house for. In my experiences, most low dollar guns shoot as well as their high dollar brothers.
Mauser Model 12 Extreme Rifle
The Mauser Model 12 Extreme Rifle stock is a black composite type with a recoil pad. There is some checkering around the pistol grip and the forend, which would aid in gripping though it doesn't add anything to the looks.
Good-looking wood stocks are available for the Model 12 Extreme but will cost more. In my humble opinion, looks are the least important feature in a hunting rifle. Other features such as reliability, safety, and accuracy are much more important features. The safety is a three-position type. All the way, back completely locks the action while the middle allows the bolt to operate but not fire. Having the ability to lock the bolt closed is a plus because if you are walking through heavy brush the bolt won't accidentally open.
The safety is easy and quick to use but not silent. Since most animals have better hearing then we do a silent safety might be a good feature. I have seen pigs and deer react to the noise releasing a safety from 60 to 100 yards away. The trigger is very light as it breaks at 2 LBS. and there is no travel or creep. Such a good trigger makes this rifle more desirable in some instances. Actually the trigger breaks at 1 & ½ LBS. according to my gauge. That is really light but if you get used to it your hunt should be successful. I checked with the factory and they stated that the trigger isn't adjustable which I consider a problem. If you are in a cold climate and need gloves a 1 & ½ LB. trigger could be a bit hazardous so I would remove the glove if I had a shot.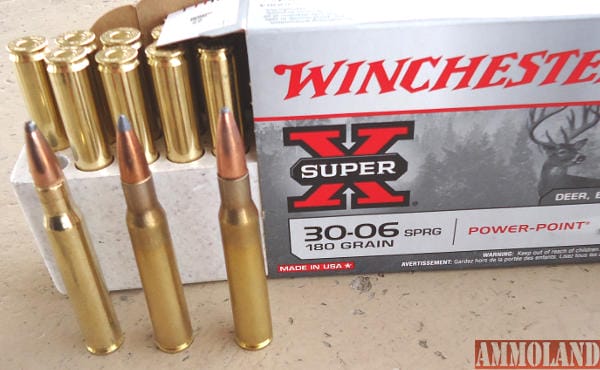 If I were going to use the Mauser Model 12 Extreme Rifle as regular hunting rifle, I would look at an aftermarket trigger, as it is a good rifle otherwise. If bench rest shooting is your activity then the trigger is fine as the rifle is accurate enough to obtain some really nice groups. The bolt has multiple locking lugs six total and a 60-degree lift but is easy to manipulate. The extractor is a typical item which is the claw type found on many modern rifles. The Mauser Model 12 Extreme Rifle has two ejectors which isn't common though they resemble the spring loaded ones found on many rifles. Both appear to be well designed and shouldn't give you any trouble in a hunting situation. During the shooting both performed perfectly as expected. The bolt can be disassembled without any tools, which would make it easy to clean and maintain. In addition the bolt works smoothly and there is virtually no play or slop in it. That is a sign of good quality.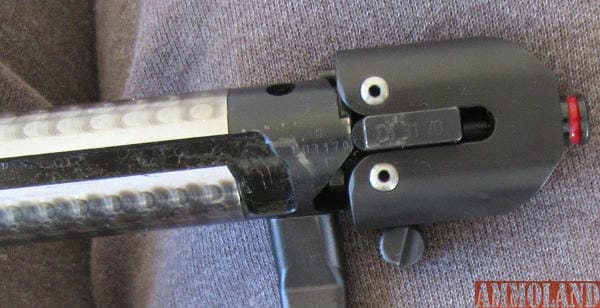 The Mauser Model 12 Extreme Rifle has a button on the left side of the receiver that releases the bolt and is easy to use. It may be a little difficult if someone is wearing heavy gloves though you can remove them. The magazine is removable so it can be loaded from the top or drop the magazine and load. The magazine release button is easy to use, as well. When it is cocked, a red indicator sticks out from the rear of the bolt and is easy to see. Magnum cartridges hold four rounds while the standard takes five both plus one in the chamber. The standard barrel length is 22" while the magnum is 24.5 both are ideal. There are no sights but rings and mounts are provided which I consider a plus. With the hassle of shopping for them, it is indeed a convenience to have them provided.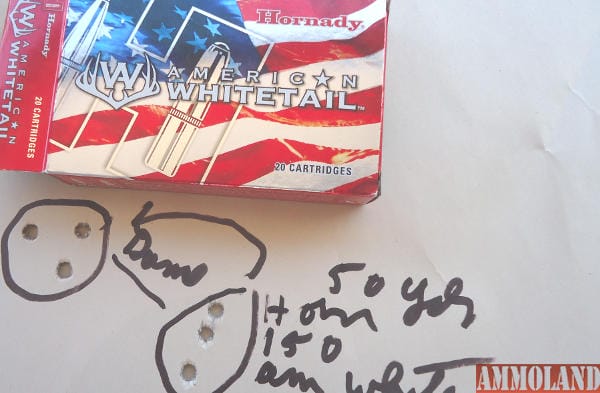 The Mauser Model 12 Extreme Rifle I have was shipped with Talley rings, which doubles as the mounts. It is a clever set up and shaves a couple of OZ off the package. The standard rifle weighs at 6 & ¾ LBS. while the magnum checks in at 7 LBS. There is an owner's manual, which goes over the usual items and is printed in several languages. I found that the Mauser Model 12 Extreme Rifle's Owner Manual isn't particularly informative. For example, it doesn't give the degree of bolt lift or barrel length. Those are pieces of info some buyer would like. The warranty is discussed but no length is given something else a customer may want to know. Maybe I am nit picking but the info given can be improved.
My impression is the Mauser Model 12 Extreme Rifle should last forever since the quality is very evident. Each gun is fired with 30% overloads to insure safety per the CIP requirements. That would speak to the strength of the action. In the very unlikely event of a case rupture this action should take care of that.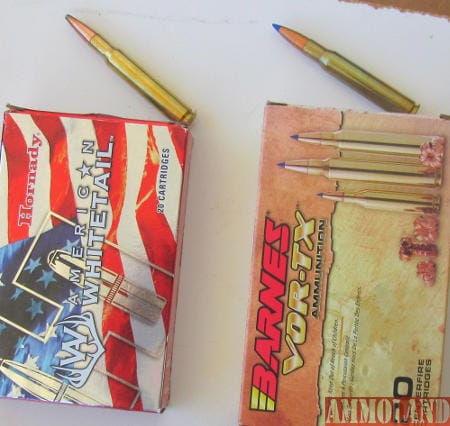 There is a good verity of rounds available from the 22-250 up to some magnum calibers. The 30-06 is flexible especially for the handloader. Factory ammo is available everywhere they sell ammo, and just another reason to select this caliber. For this review, I put a Hawke 4 X 12 scope with a lit reticle.
I have used Hawke products many times with complete satisfaction. If you are looking for a good quality scope at a reasonable price then I suggest giving this brand a serious look. For info you can go to www.hawkeoptics.com.
I made use of some factory and reloads in the testing process, as I do with everything I do T & E work on. Also I will have other people try it out and get their feedback. Several other shooters used the gun and the comments were generally favorable though a couple thought that the trigger was too light. One of the shooters is going to buy the sample as he really likes it.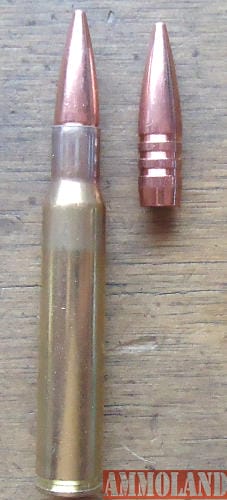 I am testing some of the new IMR Enduron powder and with a 220 grain Sierra some of the loads showed pressure signs which is no way a fault of the gun. One of the common high pressure signs is the shiny ejection marks. Since it has dual ejectors they both show up on the case. The Enduron powders show a lot of potential and I am conducting a very large test using these four new powders. If you use those Enduron loads start from a grain or 2 below and carefully work up. The Mauser Model 12 Extreme Rifle has now been shot 3-400 rounds with no malfunctions of any kind which is important in a hunting rifle.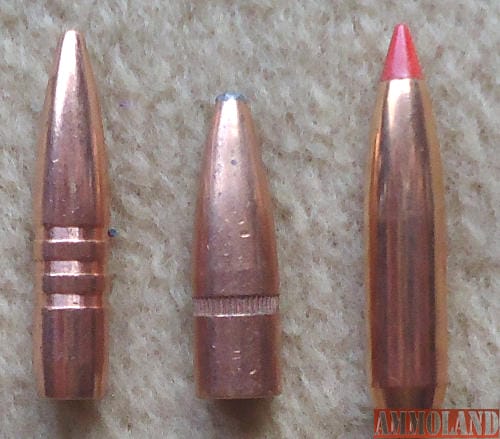 LOAD                              BULLET                         VELOCITY           COMMENT
Hornady                          150 gr Interlock                       2836          decent load
Double Tap                     150 gr Barnes                          3072          fast
51 grains WC 844           150 gr Rem                             2710           mild
57 grains  IMR  4451      165 gr Hornady                       2895.08      consistent
Hornady                          180 gr SST                              2764           accurate
W. W.                              180 gr Power Point                  2715           consistent
57 grains IMR 4350         180 gr Sierra                           2768           nice load
56 grains  IMR 4451        180 gr Hornady                       2779           great load
Double Tap                      200 gr Nosler Accu Bond        2583.6        ok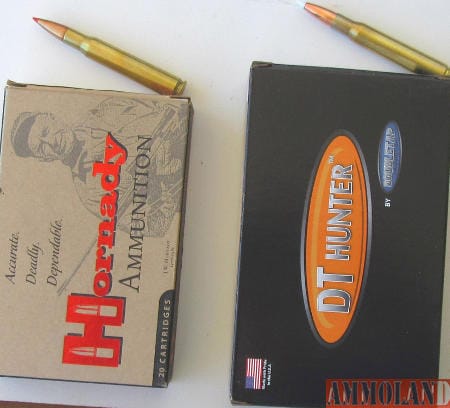 This rifle and scope are made for large game hunting and at the end of the review I would have to decide if I trust and like this combo enough to trust it in the field. Of all of the other factors that is by far the most important.
Based on several shooting sessions with no problems I would take Mauser M12 Extreme Rifle hunting.
Mauser Model 12 Extreme Rifle Resources:
Mauser Model 12 Extreme Rifle Owners Manual : https://tiny.cc/no8ray
Additional Reviews and Info on the Mauser Model 12 Extreme Rifle :  https://tiny.cc/z18ray
Mauser Model 12 Extreme Rifle 30-06 Ammo : https://goo.gl/M9KVWc
Mauser Model 12 Extreme Rifle Manufactures Webpage : https://www.mauser.com/en/products/m12/options/
About Bob Shell:
A Custom Reloader of Obsolete and Antique Ammo, Bob Shell, writes about the subject of Guns, Ammo, Shooting and Related Subjects. For more information, visit: www.bobshellsblog.blogspot.com.