Rep Stewart Announces Suppressor Export Act: Bill To Legalize Commercial Exportation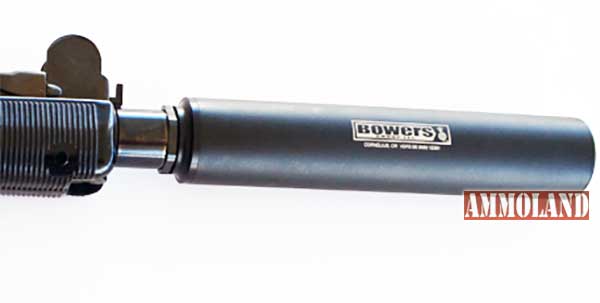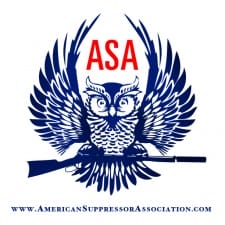 WASHINGTON, D.C. – The American Suppressor Association (ASA) is pleased to announce the introduction of the Suppressor Export Act of 2016 (SEA), H.R. 5135, by Rep. Chris Stewart (UT-02). This legislation would require the State Department to allow the exportation of American made suppressors to existing commercial markets in friendly nations abroad.
American suppressor manufacturers are known world-wide as producers of the highest-quality firearm suppressors available on the global market. For this reason, allied foreign militaries and government agencies regularly equip themselves with American-made suppressors.
Many foreign countries around the world also have thriving, well-established commercial markets for suppressors. These markets cater primarily to target shooters and hunters, and represent a major growth opportunity for the burgeoning American suppressor industry. However, the U.S. State Department currently prohibits the exportation of U.S. manufactured firearm suppressors to commercial end users, hindering the potential growth of domestic manufacturers.
"With no legitimate justification, the State Department is unilaterally preventing American manufacturers from competing in countries like the UK, France, and Norway," said Knox Williams, President and Executive Director of the ASA.

"We know that the blanket prohibition is based on a single misguided internal memo within the State Department from 2002. In January of 2015, we submitted a Freedom of Information Act request to view the memos, but the State Department never responded. While they may be willing to sacrifice domestic manufacturing jobs, we are not. We applaud Representative Stewart and the 17 original cosponsors who have signed on to the Suppressor Export Act for their willingness to stand up to the State Department and let them know that American jobs are worth more than bad policy based on old misconceptions."
Also known as silencers, suppressors are the hearing protection of the 21st century sportsman. Despite common Hollywood-based misconceptions, the laws of physics dictate that no suppressor will ever be able to render gunfire silent.
Suppressors are simply mufflers for firearms, which function by trapping the expanding gasses at the muzzle, allowing them to slowly cool in a controlled environment.
On average, suppressors reduce the noise of a gunshot by 20 – 35 decibels (dB), roughly the same sound reduction as earplugs or earmuffs. In addition to hearing protection, suppressors also mitigate noise complaints from those who live near shooting ranges and hunting lands.
Rep. Stewart's Suppressor Export Act will give American manufacturers the opportunity to compete in established foreign marketplaces for the first time. When enacted, this common-sense legislation will create new manufacturing jobs within the fastest growing segment of the American firearms industry.
ABOUT THE AMERICAN SUPPRESSOR ASSOCIATION 
The American Suppressor Association (ASA) is the unified voice of the suppressor industry. Our mission is to unite and advocate for the common interests of suppressor manufacturers, distribu­tors, dealers, and consumers. To accomplish our mission, our principal initiatives focus on state lobbying, federal lobbying, public education, and industry research.
For more information on how you can join the ASA, and help protect and expand your right to own and use suppressors, please visit www.AmericanSuppressorAssociation.com.