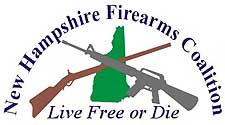 Milford, NH -(Ammoland.com)- Save the Date:
Wednesday, May 4, 10:00 AM US Congressman Frank Guinta (R-NH-1) will hold a press conference to discuss the bill he has sponsored that will allow the sales of all firearms across state lines.
Come to Shooters Outpost,
1158 Hooksett Road
Hooksett, NH
and meet Congressman Guinta and thank him for his efforts!
Because New Hampshire is the only state in the Northeast without a sales tax, Congressman Guinta's simple bill, H.R. 4928 — the Firearms Transfer Improvement Act – would benefit our many licensed dealers.
Just as people travel to New Hampshire to purchase appliances, electronics, furniture and jewelry, they will be able to purchase firearms free from sales tax! Congressman Guinta's bill would benefit New Hampshire's entire economy.
H.R. 4928 also benefits New Hampshire residents.  If a person is on vacation and decides they would like to purchase a firearm.  They may do so with out the inconvenience and added cost of having their new firearm shipped to a licensed dealer in New Hampshire.  They can leave the store with it immediately.
In this age of computers along with the mandated "instant check" there is no reason why anyone should be forbidden from purchasing firearms from any licensed dealer, any where, any time.
About New Hampshire Firearms Coalition:
The New Hampshire Firearms Coalition is New Hampshire's only No Compromise Gun Rights Organization. While many so-called "gun rights groups" work to curry favor with politicians and the media, NHFC is working aggressively to hold politicians accountable and to put a stop to gun control.
For more information, visit: www.nhfc-ontarget.org.