by Dr. Jim and Mary Clary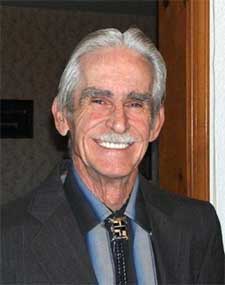 USA –  -(Ammoland.com)- With the advances in LED technology, the variety of headlamps available to the sportsman has literally exploded. They come in all sizes, luminosity and prices. You can find them priced from as low as $20 to over $200.
That brings us to the question, which one of the dozens available should you select?
We put together the criteria that we feel are essential for a headlamp that is suitable for hunters, campers and hikers:
1: Eliminate from consideration those cheapies that you find at the checkout lines of the big box sporting goods stores. They are more suited as toys for your kids than as units that you might be depending upon with your life.
2: The unit must use conventional AA or AAA batteries. The reasoning behind that is availability. A lot of units use CR123A, CR2032 or CR2016 batteries which are not only expensive but difficult to find in a lot of locations around the country.
3: The unit must have a minimum output of 200 lumens, and preferably having the ability to focus out to 100 yards.
4: The unit must be tough enough to survive the impact of a fall, being stuffed into the bottom of a backpack or dropped into the back of a truck. The inexpensive units ($15 – $30) look good in the store but are constructed from kids-grade plastic that will crack out over time, even if you manage not to drop them.
5: Finally, it would be nice if the unit has more than a 60 day or one-year warranty. When you look at all of these criteria, the majority of the units drop out.
The Coast FL85 LED Headlamp meets all five of our criteria. The primary control button on the front turns on the unit and controls the high/medium/low lumen output. A twist of the bezel gives you the ability to switch from a wide floodlight beam to a long distance spot beam. The second control button switches the unit to a fixed red LED light which is very useful in a bind when you don't want to "wipe out" your night vision, but still need some illumination. That being said, you aren't going to break this unit unless you decide to use it as a hammer.
High Light Output: 540 lumens
Beam Distance: 564 ft (172 m)
Runtime: 2 hours
Medium Light Output: 320 lumens
Beam Distance: 141 ft. (129 m)
Runtime: 2 hours 30 minutes
Low Light Output: 75 lumens
Beam Distance: 206 ft (63 m)
Runtime: 17 hours
Weight: 4.5 oz (127.57 g)
Batteries: 3x AAA
ANSI/FL1 Rated
IPX4 Weatherproof Rating
Lifetime Warranty
MSRP: $71.99 (again, way cheaper online )
The Coast FL85 LED Headlamp is the most powerful front loaded headlamp on the market which meets all of our requirements…. and then some. We have several brands of headlamps around the farm that we have accumulated over the years. When it comes to going out at night to check on the critters, Mary always reaches for the Coast FL85 LED Headlamp…. but, I'm going to use it in the fall for deer hunting… no matter what.
About Jim And Mary Clary:
Jim And Mary Clary Have Co-Authored Over Three Hundred And Fifty Articles, (And Counting) On Shooting And Hunting. You Can Read Many Of Them On Ammoland News.