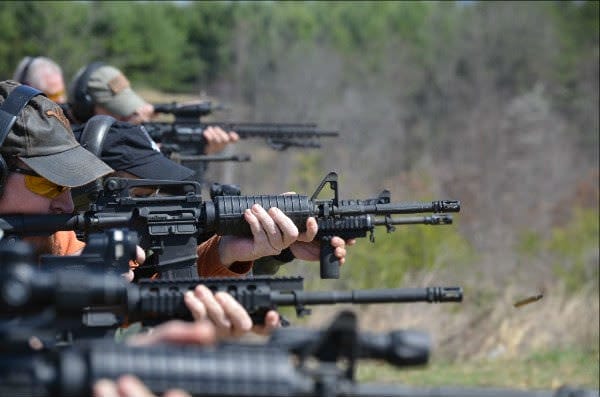 Wyoming -(AmmoLand.com)- LUCID Optics, manufacturer of the best value line of optics on the market, is honored to announce its supporting sponsorship of the NRA America's Rifle Challenge, (ARC).
This program offers professional entry-level training and competition courses designed around America's most popular rifle platform, the AR.
True to LUCID Optics ideals, in supporting the shooting sports with quality instruction and the responsible use of the AR-15 platform, the NRA's ARC Challenge and Match Events develop practical rifle skills with general purpose rifles such as the AR-15. Training events introduce safe firearm handling techniques that incorporate moderate physical activity as participants shoot at distances of up to 100 yards. Match events are contest-focused and introduce competitive shooting sports concepts from basic to advanced-level matches.
"ARs are incredibly popular in the shooting community and the America's Rifle Challenge aims to provide training and competition opportunities tailored specifically to this platform's capabilities." said Executive Director of NRA General Operations Kyle Weaver.
For more information about NRA's America's Rifle Challenge, visit https://arc.nra.org, call (703) 267-1500 option 5, or email [email protected].
About LUCID Optics:
Launched in 2009, LUCID has grown into a successful emerging firearm accessories company that delivers high quality and affordable gear for the shooting sports industry. LUCID manufactures red dot sights, rifle scopes, magnifiers and accessories for firearms. LUCID's foundation and passion is in balancing quality optics with affordable prices.
For more information on LUCID Optics, visit them online at www.mylucidgear.com.