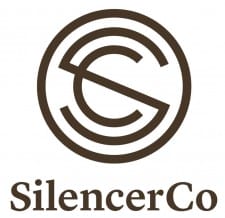 West Valley City, UT -(AmmoLand.com)- We're proud to introduce our latest Summit collaboration featuring an RD501 from Rifle Dynamics.
Rifle Dynamics has made its mark by building the most accurate fighting rifles in the world – rifles that are now staples in the arsenals of the best trainers and the most demanding end users. When SilencerCo decided to suppress an AK, it was only natural that we reach out to a company with such a highly respected reputation – and the products to back it up.
These AK collaborations feature a world-class SilencerCo silencer and a Rifle Dynamics AK-style host, with each package representing 30+ hours of labor to create a finished product that is beyond compare.
Rifle Dynamics has gone to great lengths to optimize each host for suppression. Included in these changes are a custom recoil spring and gas tube to minimize back pressure and cyclic rate increase, as well as a barrel with perfectly cut concentric threads to ensure proper and secure mounting.
This newest offering from the Rifle Dynamics + SilencerCo partnership is an RD501 with a rich and striking Russian red wood handguard paired with a direct thread Saker 556K. The most vibrant and classic SilencerCo Summit AK yet, these 25 guns will be gone before you know it.
Package Details:
Saker 556K with Direct Thread Mount
12.5" Barrel Chambered in 5.45×39
Unique Summit Serial Numbers on Rifle & Silencer
Matte Black Finish on Rifle & Suppressor
Ultimak Railed Gas Tube for Optic
Made in USA Barrel with Black Nitride Finish
Made in USA Receiver
Classic Russian Red Handguard
Triangle Skeleton Side-Folding Stock
(1) 30-Round Magazine
Handcrafted, Collector's Edition Reclaimed Wood Crate
Only (25) Limited-Edition Packages Available
This package is available exclusively through SK Arms Learn more about this limited edition package and future collaborations by visiting us online.
About SilencerCo:
Founded in West Valley, Utah in 2008, SilencerCo started with a belief in the fundamental premise that firearms don't have to be loud and has now become the market leader in sound suppressors, muzzle devices, and related products. By investing in innovation, customer service, organic manufacturing, advocacy, education, and talent, SilencerCo is focused on making firearms hearing-safe for all hunting and shooting applications, introducing products that have never been made before, and making the buying experience a better one.
For more information, please visit www.SilencerCo.com.